Hunger in Maine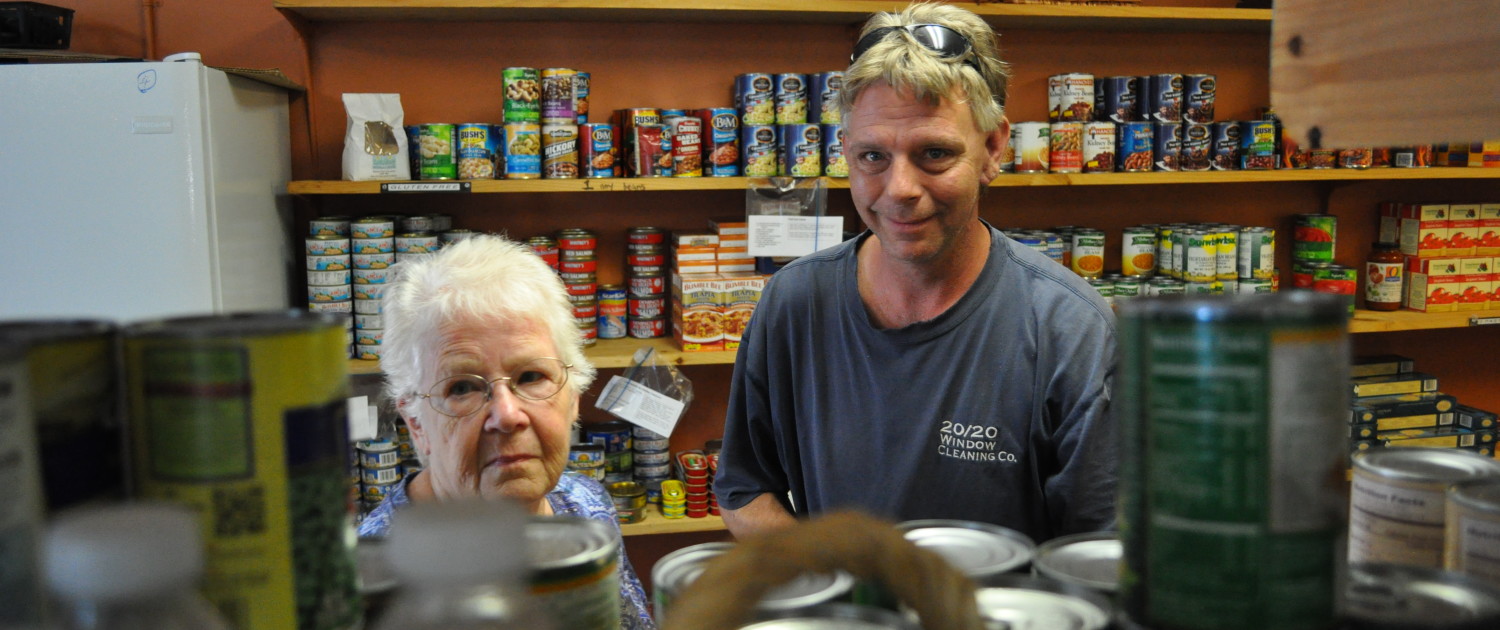 Preble Street Maine Hunger Initiative and Good Shepherd Food Bank sought to look beyond the numbers to gain a clearer understanding of who is struggling with hunger in Maine and what challenges they face in their attempts to attain food security. The research team surveyed 2,053 food pantry users across all 16 Maine counties, held focus groups, and conducted interviews in an effort to gather both qualitative and quantitative information.
Latest Statistics Confirm Ongoing Hunger Problem
In the wake of the recent economic crisis more people are hungry than ever before. The U.S. Department of Agriculture's Economic Research Service (USDA) reported in September 2016 that 42 million Americans, including over 13 million children are food insecure.
A person is considered food insecure if they lack access to enough food to ensure adequate nutrition.
The USDA estimates that 15.8 percent of Maine households, or nearly 200,000 individuals, are food insecure. The number of Mainers who are food insecure decreased slightly from 2014 to 2015, but our rank compared to other states slipped. Maine now ranks 9th in the nation and 1st in New England for food insecurity.
Hunger in Maine

Population:  1,330,000
Food insecurity:  16.4 percent of households, or more than 200,000 people (Source: USDA)
Maine ranks 7th in the nation and 1st in New England for food insecurity (Source: USDA)
Child food insecurity: 21 percent, or 1 in every 5 children, are food insecure (55,000 children) (Source: Feeding America)
Maine ranks 16th in the nation, 1st in New England in terms of child food insecurity (Source: Feeding America)
Senior food insecurity: 12 percent of Maine seniors experience food insecurity (Source: National Foundation to End Senior Hunger)
Hunger by County
Feeding America's Map the Meal Gap study provides data on food insecurity in each Maine county. Visit the interactive map to learn more.
 Additional Facts About Poverty & Hunger in Maine

Poverty rate: 13.4 percent (Source: US Census Bureau)
Child poverty rate: 18 percent (Source: Annie E. Casey Foundation)
Food Stamps: 14 percent of Mainers participate in SNAP (Sept. 2017)
37 percent of Maine's food insecure population does not qualify for public assistance and must rely on the charity food assistance network (Source: Feeding America)