Virtual Food Drive
FMI- Mainers Helping Mainers
Virtual Food Drive
During this time of crisis, the Good Shepherd Food Bank of Maine is in desperate need of donations. Let's come together and make a difference for our great state. Our goal is to raise $5,000 which FMI will match for a total donation of $10,000! A donation of this size will help to provide 40,000 meals to Mainers in need. WOW!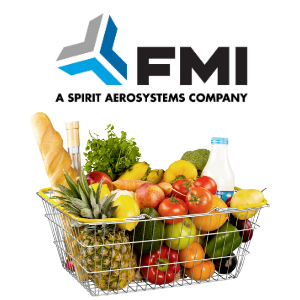 1. Browse through the aisles and select items to help feed Maine families
Packaged Groceries
Fresh Maine Produce
Eggs, Dairy & Meat
Food Bank Operations
Children & Families
2. Click items below to add to your Shopping Cart »
Canned vegetables 12 cans $7.00
Canned fruit 12 cans $9.00
Tomato sauce 12 large cans $8.50
Peanut butter 6 jars $5.50
Cheese (Maine) per lb. $3.00
Ground chicken 10 lbs. $10.00
Chicken (canned) 12 cans $8.75
Tuna (canned) 12 cans $8.00
Hot dogs (turkey) 8 lbs. $7.00
Warehouse supplies Boxes, bags, tape, cleaning products $100.00
Refrigerated truck Half tank fuel $225.00
School Partner 400 meals $125.00
Sponsor participant 6-week Cooking Matters class $150.00
Sponsor participant Cooking Matters grocery store tour $20.00
Sponsor child in BackPack program for school year $225.00
Stock Food Mobile high-need community distribution $250.00
Total Donation:
You will be able to adjust the total or specify your desired donation amount at checkout.
38 Donations Received
$6,257 was donated
3 years ago
$200 was donated
3 years ago
$50 was donated
3 years ago
$100 was donated
by Helena Twomey
3 years ago
$200 was donated
by Steven Violette
3 years ago
$25 was donated
3 years ago
$100 was donated
by Jeanne Kramer
3 years ago
$250 was donated
by Tony Wilson
3 years ago
$50 was donated
3 years ago
$100 was donated
by Chris Angotti
3 years ago
$150 was donated
by Joel Maxfield
3 years ago
$25 was donated
3 years ago
$300 was donated
3 years ago
$100 was donated
by Tom Godan
3 years ago
$50 was donated
3 years ago
$125 was donated
by Brett Ewing
3 years ago
$100 was donated
by Preston Warden
3 years ago
$200 was donated
3 years ago
$150 was donated
3 years ago
$100 was donated
by David Loper
3 years ago
$25 was donated
3 years ago
$100 was donated
3 years ago
$100 was donated
3 years ago
$500 was donated
3 years ago
$50 was donated
by Lisa Davis
3 years ago
$144 was donated
by Mark Lippold
3 years ago
$500 was donated
3 years ago
$500 was donated
3 years ago
$500 was donated
by Mark Forkapa
3 years ago
$26 was donated
by Kim Woodward
3 years ago
$500 was donated
by Dan Godbout
3 years ago
$300 was donated
by Angela Leighton
3 years ago
$175 was donated
by Ryan O'Hara
3 years ago
$134 was donated
by Bryan Yates
3 years ago
$100 was donated
3 years ago
$103 was donated
by Diane Paul
3 years ago
$100 was donated
by Jeanne Kramer
3 years ago
$25 was donated
3 years ago