Donated and Purchased Food Distribution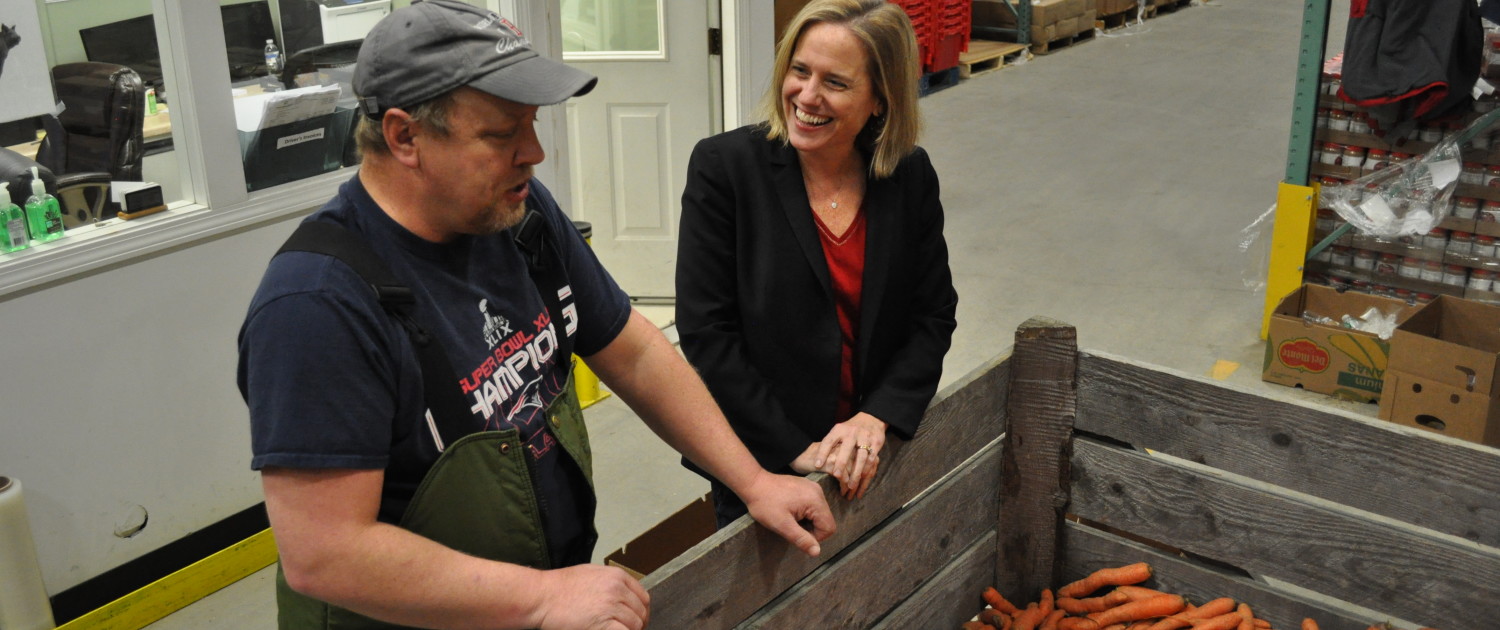 Our core program consists of acquiring surplus and donated food from food retailers, growers, and distributors, as well as from community food drives. We distribute this donated food to more than 600 partner hunger relief organizations across Maine. In 2015, the Food Bank distributed 23 million pounds of food. Of this, nearly 19 million pounds were donated to the organization.
Learn more about donating to Good Shepherd Food Bank >
Starting in 2007 we intensified our efforts to purchase food to meet the demand for more high-protein items (fish, meat, cheese, peanut butter) and nutritious items like fresh fruits and vegetables. We began negotiating wholesale purchases and obtaining funding to further subsidize these items. In 2015, the Food Bank purchased over 2 million pounds of select food items for our partner hunger relief agencies.