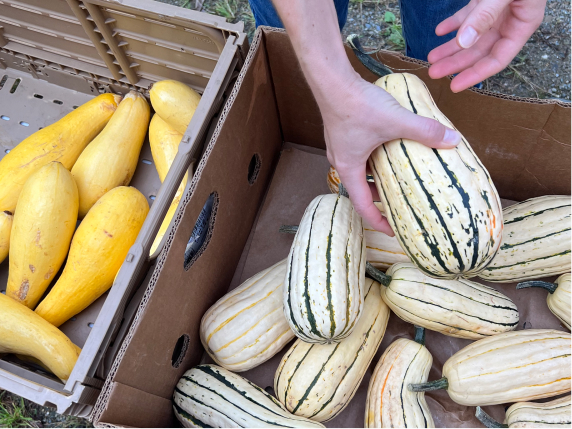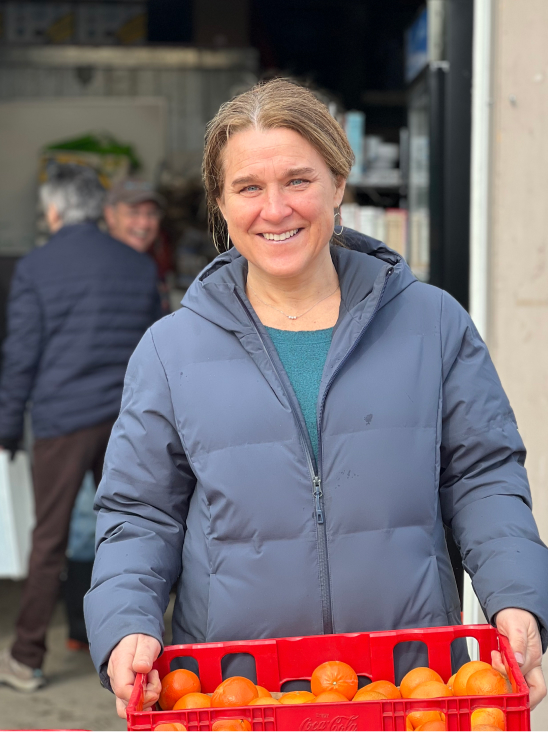 The Campaign to
End Hunger
We have marked a successful end of the Campaign to End Hunger in Maine. Thank you for helping us make progress towards our bold goal. Your support makes it possible for us to take risks, aim high, and maximize our impact in making Maine a stronger, more resilient place to live.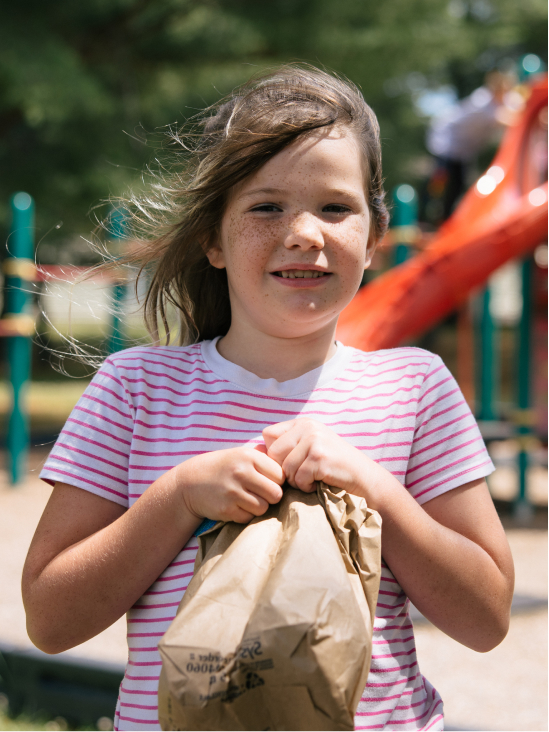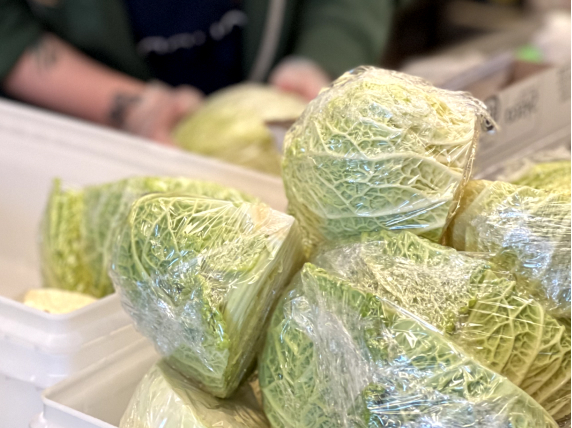 The Campaign:
In 2015, we set a bold goal: By 2025, all Mainers experiencing food insecurity will have access to the nutritious, culturally relevant food they need, when and where they need it. In doing so, we will help stabilize the lives of people facing hunger, reduce the impact of hunger in our state, and make Maine a stronger, more resilient place to work and live.
To achieve those aspirations, we set a bold goal to raise $250 million and close Maine's meal gap.
Our unprecedented campaign has raised more than $100 million in cash and pledges and over $150 million worth of donated food; exceeding the goal to raise $250 million for the ongoing fight to end hunger in Maine.
Together we have also successfully built the capacity and scale needed to close Maine's meal gap, with an expected distribution of 31.5 million meals in the fiscal year ending on June 30, 2023. This is a key milestone in our journey to end hunger in Maine and the core tenet of our strategic plan that underpinned the campaign's ambitions.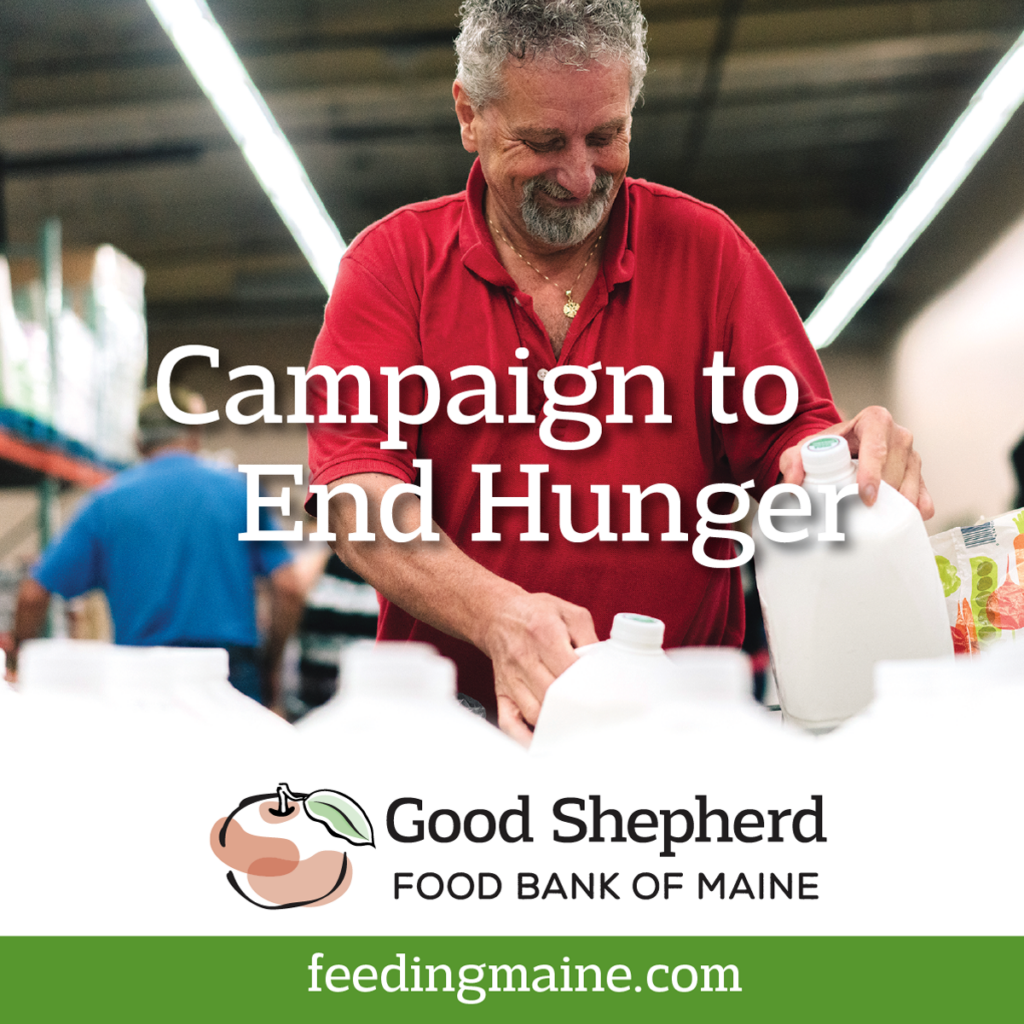 Campaign priorities
With your partnership and philanthropic support, we made significant progress on the top priorities and ambitions of the Campaign to End Hunger.
Increase access to more nutritious food
Invest in existing community partners through direct grants
Develop new partnerships and models for community food access
Advocate for public policy that improves food access for all Mainers
Across all of its strategies, the Food Bank will focus on equity for communities of color, which are disproportionately affected by hunger, and inclusion of community members who have lived experience with hunger.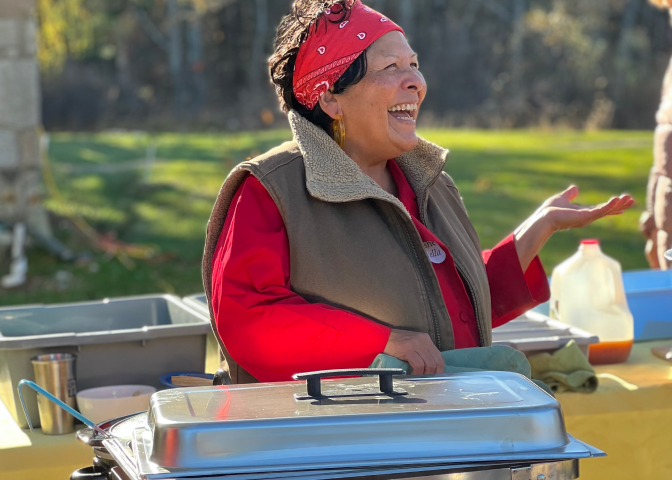 Campaign impact
145k
Mainers experiencing hunger
37k
Children facing hunger
16
Counties at-risk of hunger
$261m
Raised in our statewide campaign
$217m
Invested in increasing food access
$7m
Granted directly to community partners
"

In the 42 years since Hannaford Supermarkets helped found the Food Bank with JoAnn Pike, we've never seen a need like there is today. Let's not let another generation pass us by. Let's end hunger now.

"
Mike Vail
President of Hannaford Supermarkets
Our neighbors are the heart of our endeavor
"

I can honestly say, having access to this place has turned our lives around. The same is true for so many of the people who receive your help.

"
– Gloria
Mother
Our neighbors are the heart of our endeavor
"

My heart is no longer troubled about feeding my husband and granddaughter. When money's tight, I know I can come here for nutritious meals.

"
– Monique
Senior
Our neighbors are the heart of our endeavor
"

It's a blessing and a comfort to know the pantry is here and that my kids don't have to go hungry.

"
– Teresa
Widow
Together we will continue building a future where all Mainers are food secure.
While we know that our work isn't done and food insecurity still exists in Maine, we are working on a strategic plan for a future where neighbors will not only have enough food today, but also next week, next month, and next year.
In the meantime, we will continue to work with our partners to distribute nutritious, culturally relevant food to neighbors experiencing hunger across the state.
From the local student who needs nutritious food to fuel their day, to the older Mainer who is juggling the costs of prescriptions, rent, and healthy meals.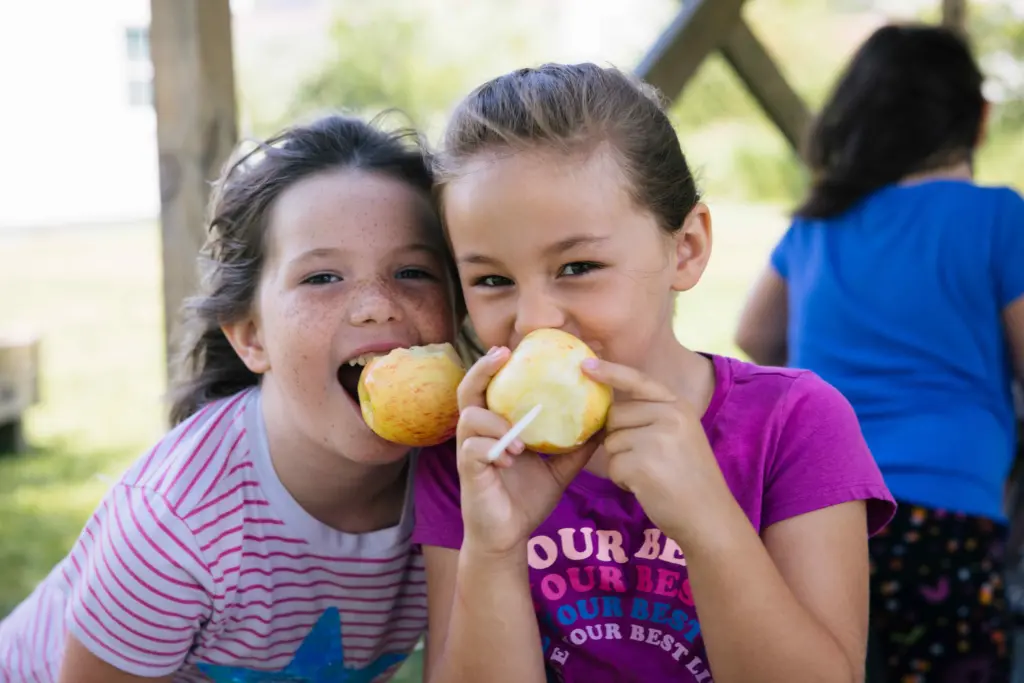 Since 1981, Good Shepherd Food Bank has led the fight against hunger in Maine
Michael Thatcher, Charity Navigator
"

Good Shepherd Food Bank's coveted 4-star rating puts it in a very select group of high-performing charities. Supporters should feel confident that their hard-earned dollars are being used efficiently and responsibly.

"
Andrew Silsby, Kennebec Savings Bank
"

Giving back is at the foundation of what we do – and making this donation, which is designated to agency partners in our service area – is, quite simply, the right thing to do at this moment.

"
The Ludcke Foundation
"

The Ludcke Foundation was committed to Good Shepherd Food Bank's ambitious work prior to the pandemic, and we are proud to be continuing our support as the state of Maine rebounds from the lingering economic impact of COVID-19.

"
Food Bank News
"

Under its community-driven strategies approach, Good Shepherd acts as a convener and neutral facilitator, allowing communities to decide how to use Good Shepherd's funding to close their meal gaps.

"