Research & Evaluation
We believe the more we know about people experiencing hunger in our network, the more effectively we can measure our impact, allocate resources, and successfully advocate on their behalf. Our research & evaluation efforts allow us to understand the meal gap better, prepare our strategies, and contribute to a fuller future.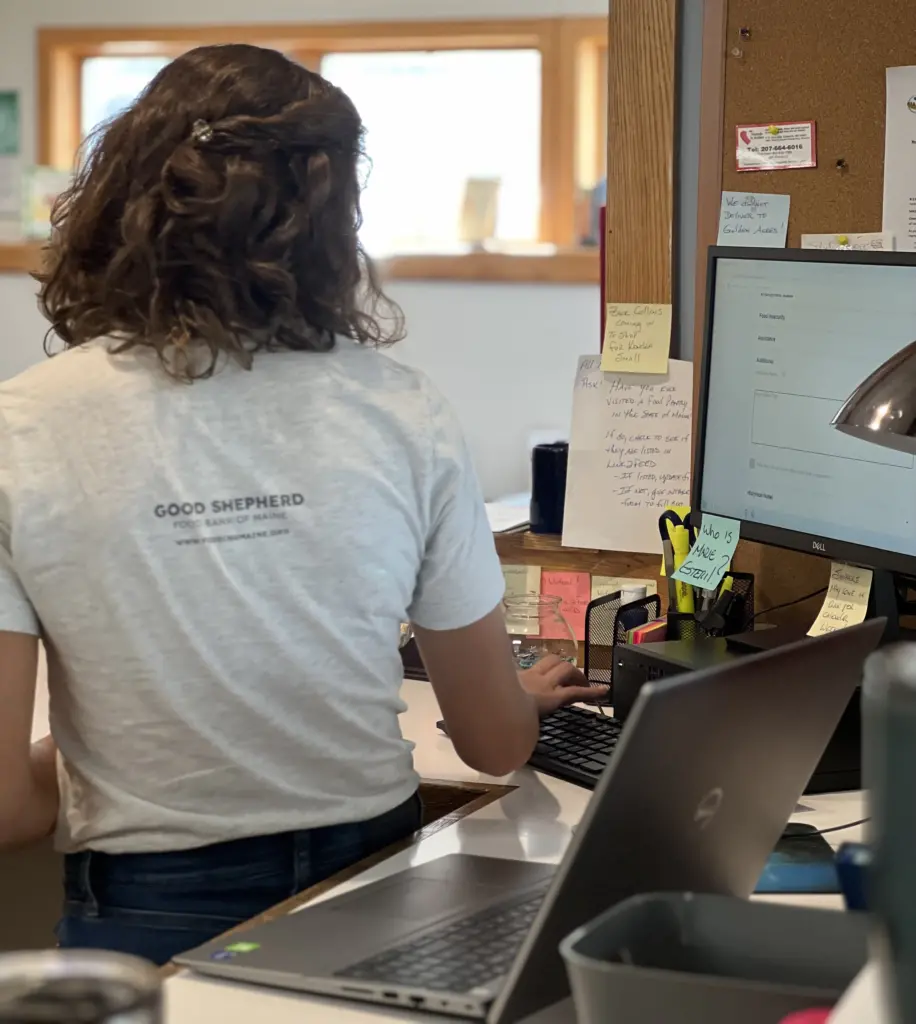 Service Insights on MealConnect
Online Data Collection
A browser-based software, SIMC provides a streamlined intake process resulting in improved data security and network-wide coordination.
Power of Data
The data collected serves to measure impact and generate reports about community demographics to improve programs and services and strengthen requests for support.
State-Wide Impact
Aggregated and de-identified data from the Service Insights Initiative is used to inform policy priorities and strategic decisions locally, as well as at the state and regional levels.
Get Involved
To learn how your agency can benefit from the Service Insights Initiative, contact Jada Wensman (jwensman@gsfb.org).
What is Service Insights on MealConnect?
The Research & Evaluation Support Team
Meet the team that supports our research and evaluation efforts.
Research & Reports
Review our research and reports to see how Good Shepherd Food Bank's efforts have made an impact.