Food Mobile
Good Shepherd Food Bank's Food Mobile program allows us to expand our outreach to Maine's neediest and most underserved families. Designed to be a low-barrier distribution, our mobile pantry visits communities whose demand for emergency and supplemental food has outgrown the capacity of local food pantries. Sadly, during these difficult times, that description covers almost every city and town in our network.
"People were very grateful to get the food items. This was our first food mobile and it was well received by all participants. Several folks said what a boost it was for them." Crystal Cook, United Methodist Economic Ministry
To help address these expanding service gaps, our mobile pantry hit the road nearly 134 times in 2016, covering every county in the state and delivering 600,000 pounds of food.
Thank you to the following sponsors that support the Food Mobile program: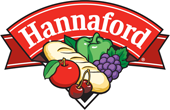 For more information on Good Shepherd Food Bank's Food Mobile Program, please contact Kathy Helming, VP of Community Partnerships, at (207) 782-3554 ext. 1119 or at khelming@gsfb.org.