Last week Good Shepherd Food Bank and Mission Possible Teen Center celebrated the launch of Maine's first Kids Café at the Teen Center in Westbrook with an open house event that welcomed the whole community.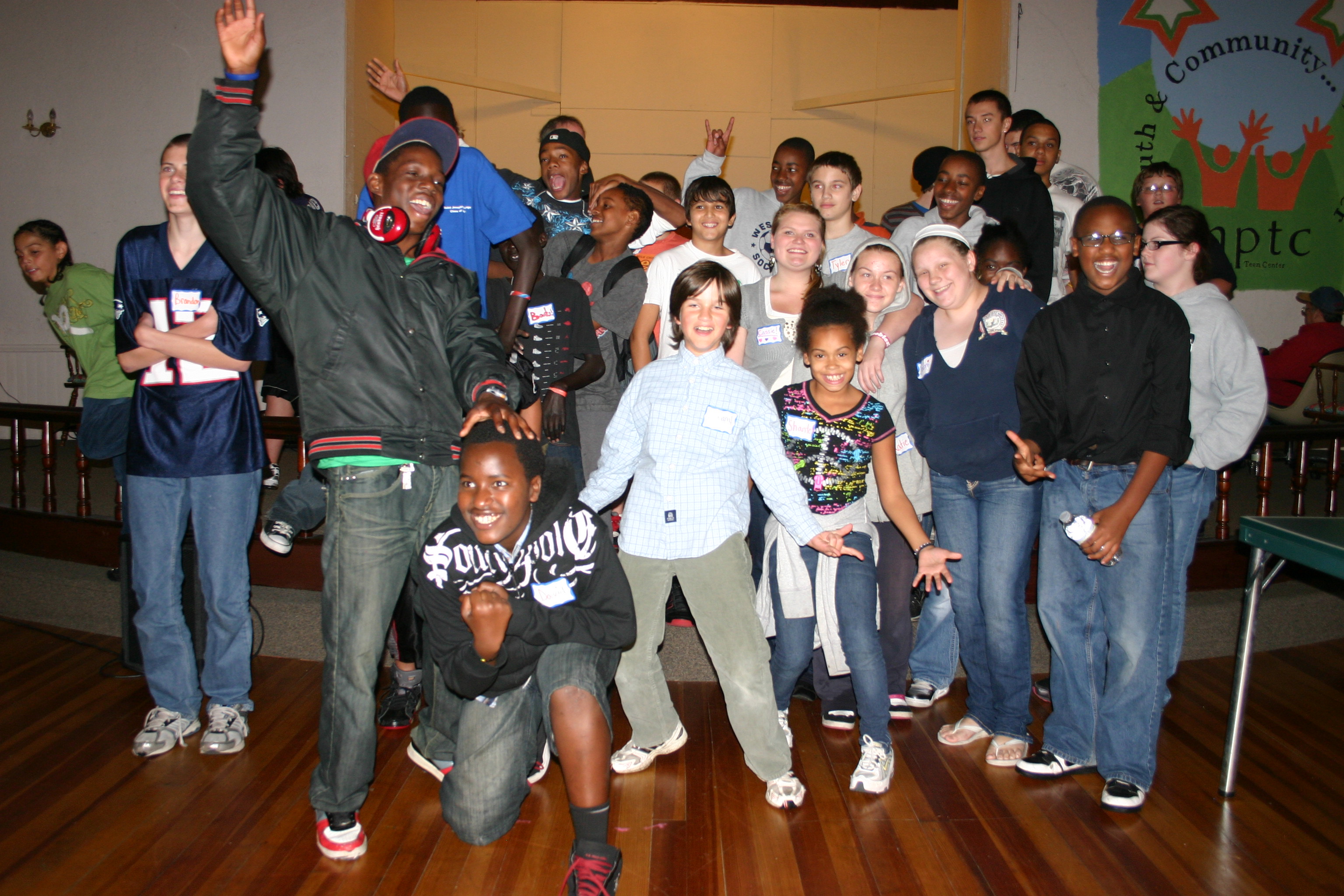 Everyone in attendance had the opportunity to witness the teens in their natural habitats – as they enjoyed the new technology center, played pool, and feasted on goodies provided by The Frog and Turtle Gastro Pub. Many of the teens even assisted with the open house, giving tours of their teen center and showing off the improvements they've made to everyone who came.
One of the most exciting parts of the evening was when Rick Small, president and CEO of the Food Bank, and Donna Dwyer, executive director of MPTC announced that they would be working together to create a Kids Café model that can be replicated at other afterschool programs throughout the state.
What makes the Kids Café program so unique and successful, is that it focuses on more than just providing food. In addition to serving nutritious dinners afterschool – a time when food is often unavailable to food insecure youth – Kids Cafes make sure they have a safe place with adults they can trust to work on homework, learn about healthy life choices, explore new interests, or just hang out with friends in a wholesome environment.
Nationwide, Kids Cafés are serving over 122,000 children healthy meals every day after school and providing valuable nutrition education at over 1,500 sites. We are so excited to be bringing this program to Maine to help meet the needs of our most vulnerable youth so that they can grow and flourish into healthy adults.
The Kids Café program at Mission Possible Teen Center is made possible through the generosity of Shaw's Supermarkets.
For more information about the Kids Café program contact Shannon Coffin at (207) 782-3554 ext. 1163.