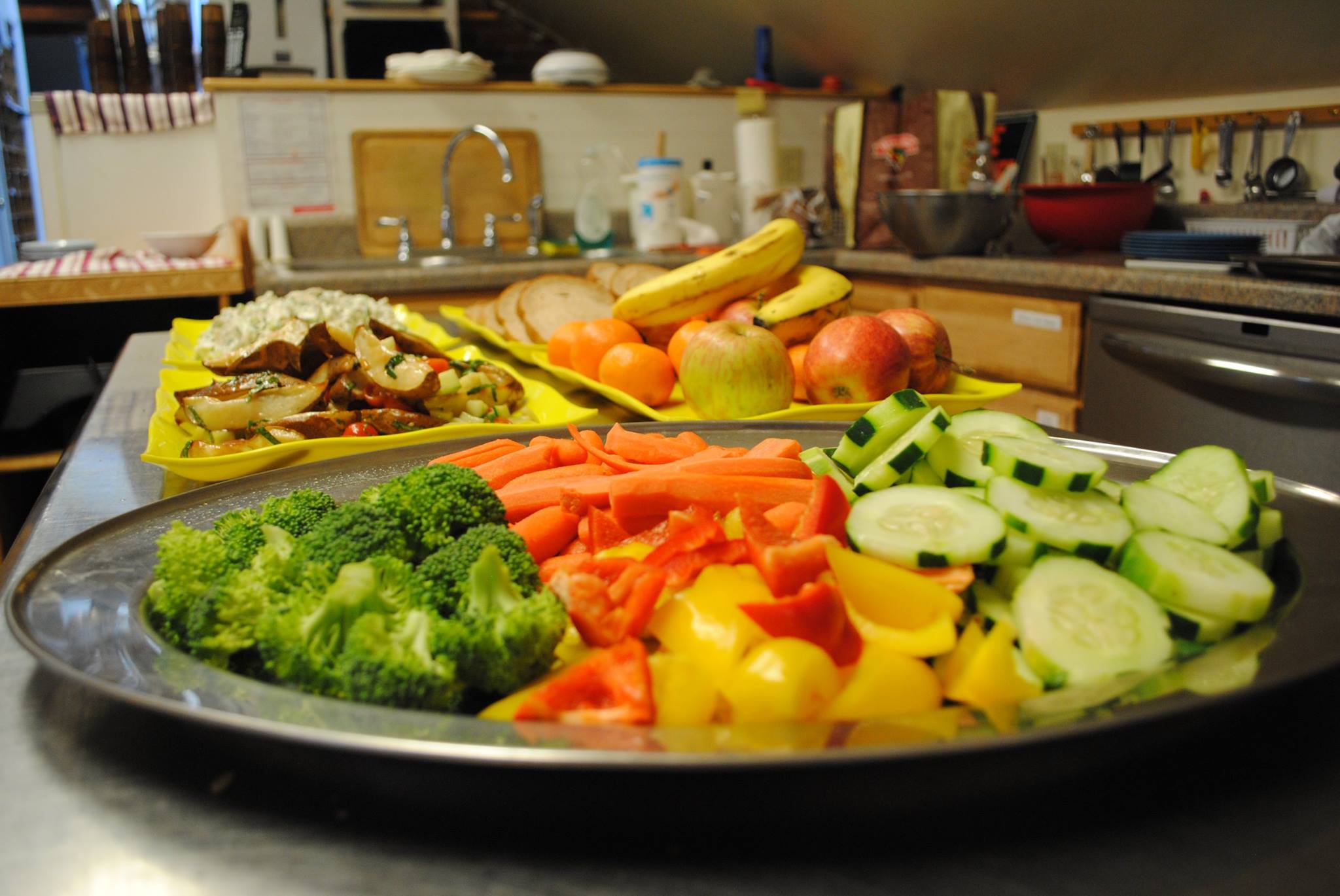 By Madelyn Holm, Child Hunger Corps Member
The coastal town of Belfast in Waldo County presents visitors with quintessential Maine seascapes and a cozy downtown, home to a variety of shops. Nestled on the second floor of a colonial-style brick building in the heart of downtown Belfast is an afterschool program. The Game Loft, a Kids Café Program site, opens its doors four days per week to the world of Dungeons and Dragons, long conversations about homemade chain mail, historical live action role plays, and Magic deck stacking techniques.
The Kids Café Program, supported by Good Shepherd Food Bank, provides highly nutritious, kid friendly snacks and meals paired with monthly nutrition education classes and after school enrichment programs. The Kids Café program not only provides kids with nutritious dinners every day after school, but also a safe place with adult supervision. Students can work on homework, learn about healthy life choices and nutrition, explore new interests, or just hang out with friends in a wholesome environment.
Since the Food Bank adopted the Kids Café Program several years ago, adding new sites posed a challenge. As a result, the Food Bank's staff committed to a year of research, interviews, surveys, and meetings. The result was a renewed approach and commitment to expanding Kids Café. For example, the Child and Adult Care Food Program (CACFP) At-Risk Afterschool Meals is a U.S. Department of Agriculture reimbursement program which could be leveraged for adding new Kids Café sites. Currently, $50 million in CACFP reimbursements are left on the table because the program is not widely utilized in Maine.
The Game Loft was the first site to jump onboard the revised Kids Café program. From the moment participants walk into the space, they feel welcomed to be themselves. In Waldo County, 25.1 percent (one in four of children) face food insecurity; therefore, it is especially important to provide access to nutritious food for young people in spaces where they will not face stigma.
"We are trying to reduce the level of food insecurity by offering a free meal and snack to the youth in Waldo County," shares Michael Robertson of The Game Loft. "Without the support of the community and our partnership with Good Shepherd, we would be unable to provide healthy and nutritious foods to that population."
Other recent additions to Kids Café include the Auburn PAL Center, Boys & Girls Clubs of Southern Maine, Lubec Community Outreach Center's After School Program, Alfond Youth Center in Waterville, and Augusta Teen Center. The new sites encompass different demographics and geographical regions; yet, the mission of solving hunger in Maine remains at the heart of the work at each and every site.