One huge takeaway Good Shepherd Food Bank learned from the COVID-19 Pandemic was the Food Bank's one-size-fits-all approach did not meet the needs of Mainers of Color. Our pre-pandemic distribution model was lacking foods that were culturally important to communities of color in Maine.
Recognizing the enormous gap, the Food Bank established the Community Redistribution Fund to provide grants directly to grassroots organizations led by and primarily serving communities of color to source and distribute culturally important food. So far, the Food Bank has awarded grants through three rounds of Community Redistribution Fund grant awards. One example of the great work happening across the state with help from this fund is by Black Owned Maine.
We interviewed Founder and Co-Director of Black Owned Maine, Rose Barboza, to share more about their mission, plan and process of the Community Redistribution Fund and what it means to the organization as a whole.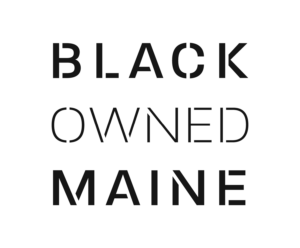 Q: Please give a brief summary of your organization and your mission.
Rose: Black Owned Maine understands how deeply racism is embedded into economic practices and recognizes how that harms Black communities. We work to disrupt those patterns of racism in order to open greater stability, opportunities, and growth for Black people. Black businesses play an important role in providing essential, culturally relevant services and goods, and supporting Black-owned businesses also help members of our community have greater freedom and autonomy in their own lives. The archetypical idea of a hearth encompasses BOM's central mission of support. The warm, nurturing space, in front of a fire and hearth, is where family, friends, and partners meet to rest, recharge, and connect. BOM exists to create that space and consideration for black people in Maine. This space is nurturing for Black people but also allows them to explore and create as they see fit. And we protect this space as if it's new and growing because it is. Black Mainers and their communities are often far apart, geographically – lacking a sense of cultural cohesion across the state. Our goals include connecting disparate communities of Black Mainers, creating connection and access to resources. These connections, and nurturing spaces, support Black Mainer's lives, livelihoods, and passions.
Q: Summarize use/plan of grant funds.
Rose: We plan to use the funds to provide farm vouchers, gift cards, and food delivery to those without access to culturally appropriate food. We have partnered with Khadija Ahmed to aid in delivery and various African and Caribbean markets and farmers.
Q: Please share what Good Shepherd Food Bank's Community Redistribution Fund means to your organization.
Rose: The Community Redistribution Fund is crucial in a state where food access is often catered to the non-Black and brown community. Black Owned Maine believes that only when basic needs are met, can families advance toward economic agency. This program will supplement our current mutual aid program – BOM Family Relief – and vouchers/aid will be provided to those who requested access on their application. In the time span of June 15 to June 18, we received a total of 80 mutual aid applications, with about 50 requesting assistance with access to culturally appropriate food. We are honored to meet this need.
This assistance came during a crucial period for many Black and Brown families in Maine. Many of these families have been unable to work due to delayed work permits, others were teenagers supporting their families, whereas others are new to Maine and do not have the language skills or transportation to freely move around. We were able to hand-deliver a number of farm vouchers and gift cards and the gratitude was immense! Thank you for supporting our work. It means more than we can express on paper.
One of the Food Bank's core values is inclusion, yet many of our programs have historically excluded the needs of communities of color. We acknowledge this exclusion and are actively working internally and alongside communities of color to source culturally important foods to ensure all communities have the foods they need to thrive. We recognize the need to earn the trust of communities of color and see the Community Redistribution Fund as one avenue for building the relationships that will precede our ability to earn this trust.
To learn more about the Community Redistribution Fund and awarded grants, please go here.