Federal Nutrition Programs
The Child and Adult Care Food Program (CACFP)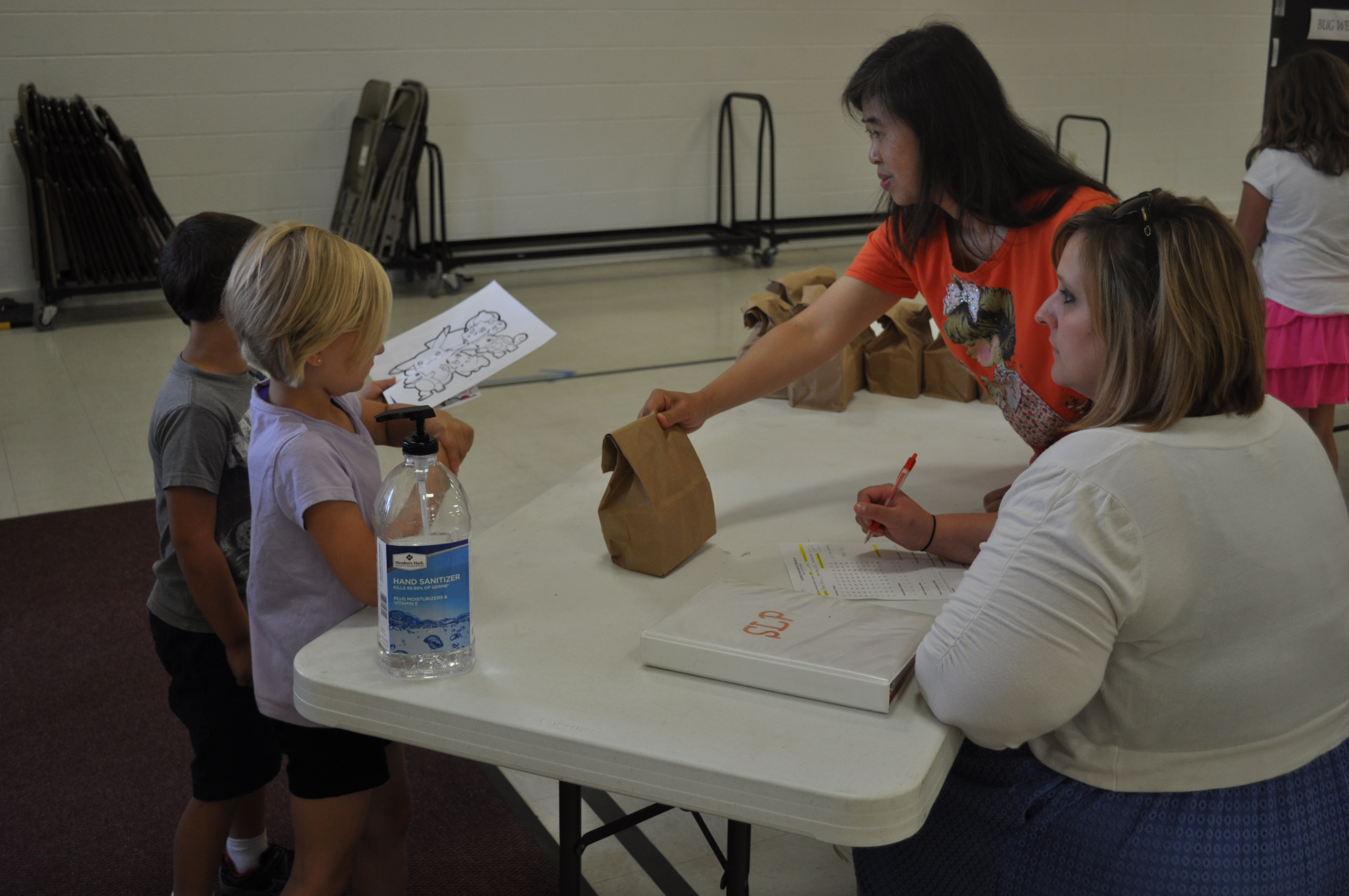 The Child and Adult Care Food Program (CACFP) is a federally funded nutrition program through the U.S. Department of Agriculture (USDA), Food and Nutrition Services (FNS). The program purpose is to ensure that nutritious meals and snacks are served to eligible children and adults in qualifying care facilities.
There are numerous qualifying sites for CACFP including childcare centers, family daycare homes, and emergency shelters. You can learn more about these sites by visiting the Maine Department of Health and Human Services website. Good Shepherd Food Bank primarily offers support to another type of qualifying CACFP site: At‐Risk Afterschool Care Centers.
What is the At-Risk After School Meals Program?
The At-Risk After School Meals Program provides reimbursements for nutritious snacks and meals served to children 18 and younger in afterschool enrichment programs, like Boys and Girls Clubs, YMCAS, and k-12 schools throughout the state. The meal program is a new component made available through the Healthy, Hunger Free Kids Act of 2010. The act allows programs across the country access to funding to serve youth in low-income. Rather than just a snack, after-school programs can now provide more food to children at most risk of going hungry after school.
Who can participate?
Schools, community-based organizations, faith-based organizations, for-profit organizations and local governments that are located in low-income communities are eligible to receive reimbursement for meals and snacks served to children.
To participate, programs must:
Be located in an area where 50% or more of the children are eligible for free or reduced-price lunch
Provide care for children after school, on the weekend or holidays, or over school vacations during the regular school year;
Provide organized, regularly-scheduled education or enrichment activities;
Keep daily attendance records of program participants as well as keep menus, menu production records, and receipts for the purchase of food and supplies for all snacks and suppers that meet the nutrition requirements
Record and report the total number of meals and snacks served each day
CACFP meal patterns for children and infants can be found at: http://www.fns.usda.gov/cacfp/meals‐and‐snacks
How much reimbursement will my program receive?
As of July 2016 the CACFP At-Risk Reimbursement rates are $0.86 for snacks and $3.16 for meals. In a program serving 20 children a day would be able to receive $402 a week, and during the school year (36 weeks) a total of $14,472 to cover the cost of meals and snacks. Up to 20% of the reimbursement can be used to cover the cost of the administration, (i.e. making and serving meals, transporting meals to multiple locations, or filing paperwork and submitting claims).
Need more information?
Please contact the Maine Department of Health and Human Services (DHHS).
Summer Food Service Program (SFSP)
During the school year, more than 80,000 Maine children participate in the free and reduced-price lunch program to ensure they get the nutrition that they need to thrive in school. Less than 25% of those children receive meals during the summer months, largely due to the lack of local meal programs. To help meet the nutritional needs of Maine children, Good Shepherd Food Bank became a sponsor of the USDA's Summer Food Service Program
What is the Summer Food Service Program?
The Summer Food Service Program was established to ensure low-income children continue to receive nutritious meals during the summer months when school is not in session. Free meals that meet the federal nutritional guidelines are provided to all children 18 years old and younger at approved SFSP sites in areas with significant concentrations of low-income children. In Maine, there are over 350 meal sites children can visit during the summer months.
Interested in becoming a sponsor site?
A Summer Food Service Program sponsor administers the program for one or more meal sites. The sponsor is responsible for all financial and administrative aspects of the program. Sponsors may be a public school department, local government agency, camp, or private nonprofit organization. For-profit companies are not eligible to become a SFSP sponsor. Learn more about how to become a sponsor in Maine: http://maine.gov/doe/nutrition/programs/sfsp/index.html
Sponsors are responsible for:
Training site staff
Monitoring the sites for compliance with program regulations
Preparing claims for reimbursement and receiving the federal reimbursement.
Maintaining all required documentation
Find a summer meal site in your community
http://www.fns.usda.gov/summerfoodrocks
A site is a state-approved physical location where summer meals are served to kids. There are five types of sites, but the most common sites are open and closed enrolled sites.  Open sites operate in areas where at least half of the kids are eligible for free and reduced-price lunch. Meals are served free to any child at an open site. Closed enrolled sites provide free meals to children enrolled in an activity program. A closed enrolled site is eligible for SFSP, if at least half of the enrolled kids are eligible for free and reduced-price meals.  In this case, each child must return an application to the sponsor.
Benefits of the SFSP Program
Summer meals programs provide an important source of nutritious food for Maine's youth during the critical summer months. The availability of free meals is also an incentive for children to participate in summer enrichment programs, which means that children are not only well-fed, but in a safe environment engaged in educational and recreational activities that can, in turn, help return them to school ready to learn.
Despite all of the benefits of summer meals programs, they are severely underutilized. According to the Food Research and Action Center, only about 15 percent of kids who eat free or reduced-price school meals also receive meals during the summer. That means that about 16 million students nationally who rely on free or reduced-price meals during the school year do not have access to them when school is out.
2016 SFSP Mini Grant Program
The SFSP Mini-Grant Program makes funding opportunities available for eligible Summer Food Service Program Sponsors looking to increase the number of meals served at open sites in their communities. Mini-grants support innovative ideas or tried and true best practices to enhance summer meal access by funding costs not reimbursed by USDA.
Mini Grants have been awarded to help the following partners increase their Summer Food Service Program accessibility and participation in 2016, thanks to generous funding from Full Plates Full Potential.
AOS 92 (Waterville & Winslow)
Bath YMCA
City of Eastport
Healthy Lincoln County
Lake Region Schools
MSAD 72 (Fryeburg)
RSU 54 (Skowhegan)
RSU 3 (Unity)
SAD 15 (Gray/New Gloucester)
Saco Schools
Skowhegan Community Center & Parks & Rec. Dept.
Trinity Jubilee Center (Lewiston)
Windham Parks & Recreation Department