Good Shepherd Food Bank Announces Recipient of 2012 JoAnn Pike Humanitarian Award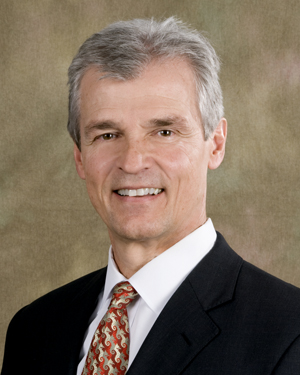 Celebratory Gala will be Held in Portland on May 15
Auburn, ME – Michael E. Dubyak, Wright Express Chairman and CEO, will receive the 2012 JoAnn Pike Humanitarian Award at a gala dinner on May 15 at the Holiday Inn by the Bay in Portland, Maine.
Each year Good Shepherd Food Bank selects an award recipient in honor of its founder, JoAnn Pike. This year the Food Bank is inviting the community to come together to honor an outstanding leader and advance the important mission of ending hunger in Maine.
Dubyak and Wright Express have made a commitment to giving back to the community through both financial contributions and volunteerism. With over 600 employees in the greater Portland area, Wright Express is a vocal and visible ally for the less fortunate in Maine. Wright Express has been supporting the Food Bank's mission of ending hunger in Maine since 2003.
"Good Shepherd Food Bank has done an incredible job raising both food and financial donations," said Dubyak. "The organization's management and staff have also done an exceptional job increasing awareness about hunger in Maine and the need for support. As the economy continues to struggle and the demand for food continues to rise, it is critically important that our community acknowledges the need and supports Good Shepherd Food Bank as best it can." Added Dubyak, "Wright Express is truly honored to support the Food Bank and the vital function it serves in Maine."
Fifteen percent of Maine households lack access to adequate amounts of nutritious food and one in four Maine children are at risk of hunger. The Food Bank serves more than 600 hunger relief agencies throughout the state, feeding more than 36,000 people each week. Through this network, the Food Bank is able to distribute $8 worth of food for every dollar donated to the organization.
This celebration will serve as a signature opportunity to raise funds needed to eliminate hunger in Maine communities. Sponsors for the event include Hannaford Supermarkets, TD Bank, Poland Spring, and Key Bank.
For information about sponsoring this event please visit www.feedingmaine.org or contact Christine Force at cforce@gsfb.org or (207) 782-3554 ext. 1124.
For statistics on poverty and hunger, media inquiries, photos, or interview requests, please contact Clara McConnell at cmcconnell@gsfb.org or (207) 761-0542.
About Good Shepherd Food-Bank
The largest hunger relief organization in Maine, Good Shepherd Food Bank provides for those at risk of hunger by soliciting and distributing surplus food to more than 600 partner agencies. Since 1981, the Food Bank has partnered with individuals, businesses and farmers to alleviate hunger and build community relationships. In 2011, the Food Bank distributed 12.5 million pounds of food to families and individuals throughout Maine. Web site: www.gsfb.org. Phone: (207) 782-3554. Facebook: www.facebook.com/feedingmaine Twitter: www.twitter.com/feedingmaine