Good Shepherd Food Bank Appoints Bryan O'Connor as Interim President
The current Vice President of Finance and Administration will assume the role on July 1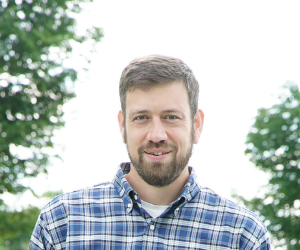 Good Shepherd Food Bank has appointed Bryan O'Connor to be interim president of the organization, effective July 1, 2023. O'Connor is currently vice president of finance and administration.
As interim president, O'Connor will work in partnership with the board of directors and senior leadership to ensure organizational continuity as the nationwide search for a permanent president is underway. He will step into the role following the departure of long-time President Kristen Miale, who in February announced a planned departure from the organization on June 30, 2023.
O'Connor joined the Food Bank in 2015 and currently oversees the accounting, technology, and risk management functions for the organization. A certified management accountant, O'Connor has 20 years of experience in accounting and leadership roles. Before joining Good Shepherd Food Bank, he was the vice president of finance at United Way of Greater Portland in Maine.