Good Shepherd Food Bank Receives $20,000 Gift from Local Roofing Contractor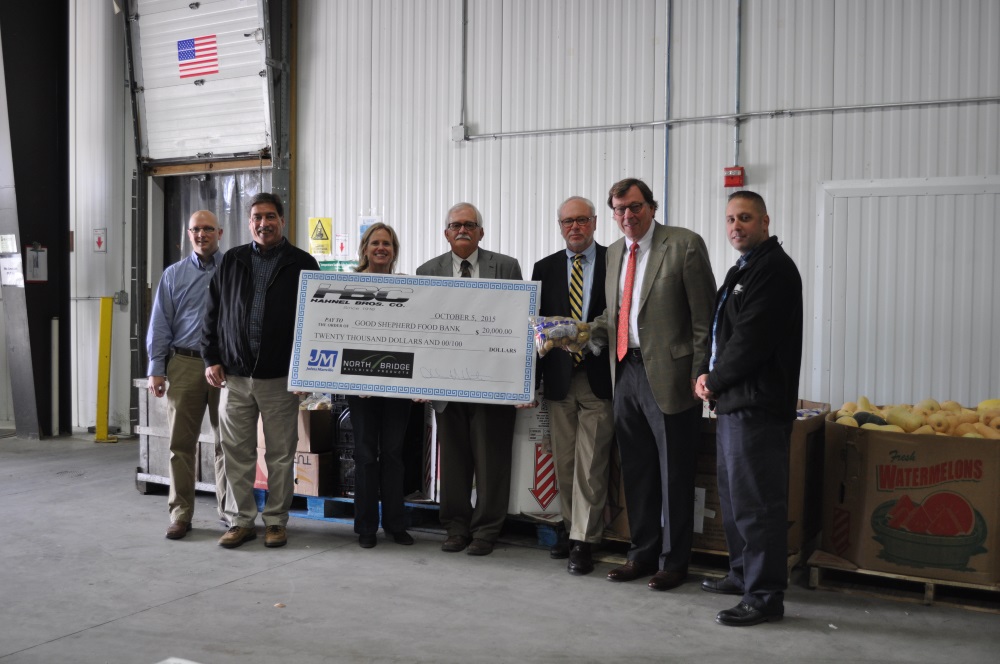 Monday Oct. 5, 2015 – Hahnel Bros. Co., a Lewiston roofing business, presented Good Shepherd Food Bank with a $20,000 check to support the organization's work to end hunger in Maine. The gift was also made possible by Lewiston-based Johns Mansville and Massachusetts-based North Bridge Building Products.
The three companies are currently putting a new roof on the Food Bank's Auburn warehouse. The Food Bank is undergoing extensive renovations to its facility to improve energy efficiency and increase cold storage capabilities.
William Hunter, Executive Vice President at Hahnel Brothers and Kristen Miale, President of Good Shepherd Food Bank
CONTACT: Clara Whitney (207) 782-3554 ext. 1166 or cwhitney@gsfb.org