Remembering the Givers
We are truly blessed to live in a country where the national heart is open to giving and helping when help is needed. Because of the nature of my work, I see the givers and their work constantly.
Good Shepherd Food Bank distributes vast amounts of food throughout the state to pantries and soup kitchens thanks to many individual donors, foundations, and businesses who want to give back to their communities. The support that we receive is an incredible testament to the kindness and caring of Maine people. Thirty years ago our founder, JoAnn Pike, began raising funds and gathering food to help her hungry neighbors. Her passion to help others still lives on in the hearts of the staff and board of directors at Good Shepherd Food Bank.
There are times when I am moved to tears by the generosity of a giver. Recently, we were hosting an event and I was handed a sizeable check by a stranger passing through town. This gentleman was from another state – a double amputee in a wheel chair. He thanked me for our work and said he wanted to help the 1 in 4 children in Maine who need food.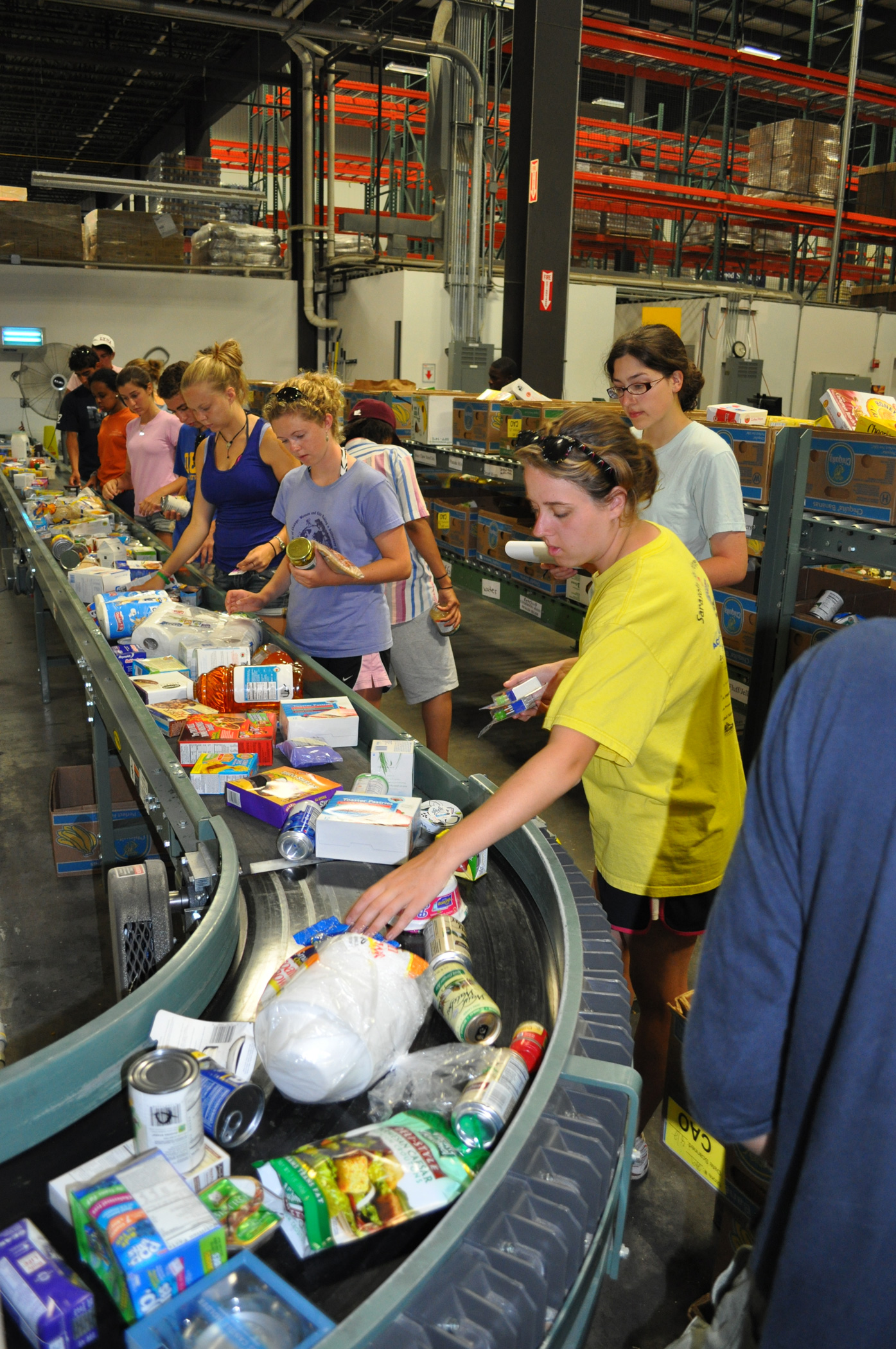 Another example of the generosity of Mainers occurred when a young woman who was not wealthy, but was moved by our work, decided to give her inheritance to us, rather than keep it for her future. Her grandfather would have been immensely proud.
I am also moved by the generosity of those who have used a food pantry in the past and now donate to the Food Bank, by the children who come to us with lemonade money because their classmates at school don't have snacks, and by the volunteers who give their precious time in so many different ways at pantries and soup kitchens throughout the state.
Here in Maine fighting hunger is a community effort. I feel blessed to be living in Maine where there are so many givers at so many organizations working together every day to make life better for all.
Volunteers giving their time in our Auburn warehouse