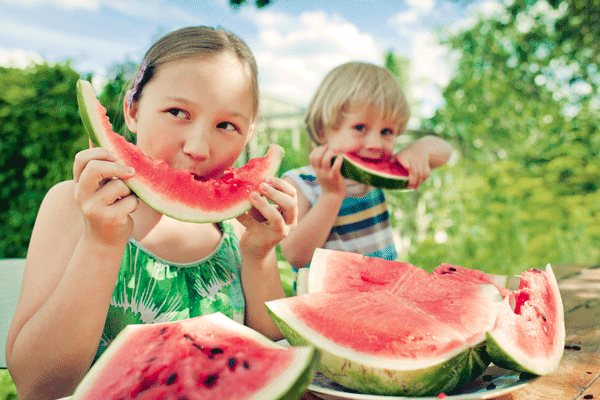 By Denise Gaudette, Nutrition & Education Program Coordinator
Water comprises 60 percent of your body weight and plays a vital role in the function of your body. Water regulates body temperature, moves nutrients throughout your body, protects your organs, lubricates your joints and removes waste through urine.
Avoid waiting until you are thirsty to hydrate; sip on fluids throughout the day. There are several ways to stay hydrated. A few tips include:
Keep a water bottle with you throughout the day
Add fruits and/or vegetables to your water for flavor
Dilute 100% juice with water (1/2 cup water and 1/2 cup juice)
Set an alarm as a reminder to sip fluids throughout the day
Other Beverages to help you stay hydrated include:
100% juice
Milk
Seltzer water
Smoothies
*Alcoholic and caffeinated beverages, such as coffee, teas, and colas, are not recommended for optimal hydration. These fluids tend to pull water from the body and promote dehydration.
In addition, there are a number of signs indicative of dehydration. An often apparent sign is feeling thirsty. Some others include:
Headache or lightheadedness
Fatigue or sleepiness (for children, being less active than usual)
Less frequent urination or decreased urine output
Dark yellow or amber-colored urine (urine that is clear or pale yellow indicates you are well hydrated)
Constipation
Looking for some delicious recipes to hydrate your body? Click the drop down menu to find a few recommendations:
Serving Size: 1 cup, 5 servings
Ingredients:
1 cup cranberry-raspberry juice
4 cups seltzer water
1 large lime
Directions:
In a large pitcher mix cranberry-lime juice with seltzer water.
Rinse lime and cut in half. Squeeze juice from each half into pitcher.
Mix well and chill before serving.
http://cookingmatters.org/recipes/raspberry-lime-fizz
Ingredients:
3 basil leaves roughly chopped
1 strawberry sliced
3-5 slices of cucumber
Ice
Water
Directions:
Combine all the ingredients in a large glass, and let sit for at least 5 minutes before enjoying.
Recipe provided by: http://www.shape.com/healthy-eating/healthy-drinks/8-infused-water-recipes-upgrade-your-h2o
Finally, many fruits and vegetables contain a significant amount of water which can also help to keep you hydrated. Click on the drop down tabs to see which products correspond to the percentage of water content:
Water
Fat-free milk
Soup
Strawberries
Watermelon
Lettuce
Cabbage
Celery
Spinach
Broccoli
100% Fruit Juice
Yogurt
Apples
Oranges
Grapes
Carrots
Shrimp
Bananas
Corn
Potatoes
Avocados
Cottage Cheese
---
← Back to Latest News