Leading Change: A blog series celebrating Kristen Miale
Improving access to nutritious food and the health and well-being of Mainers
The intersection of health and hunger has been well documented over the past decade, but when Kristen Miale first joined the Food Bank in 2010, the charitable food network focused primarily on distributing surplus boxed and canned food that was donated from retailers and manufacturers. While helpful and impactful, this food only sometimes contributed to improved nutrition for Mainers experiencing hunger.
Kristen first made this realization as a volunteer at a community food pantry. After working in the for-profit world, Kristen began volunteering in hunger relief around the Great Recession when she witnessed first-hand the imbalances of power, wealth, and privilege as assets were protected for some while other neighbors were losing their homes and struggling to make ends meet. While volunteering, she noticed that most food distributed through community food pantries lacked nutritional value. The explanation was twofold: First, most pantries sourced food through Good Shepherd Food Bank, and distributed what was available, and second, even when more nutritious options were available, not all neighbors knew how to prepare ingredients and enjoy healthy meals.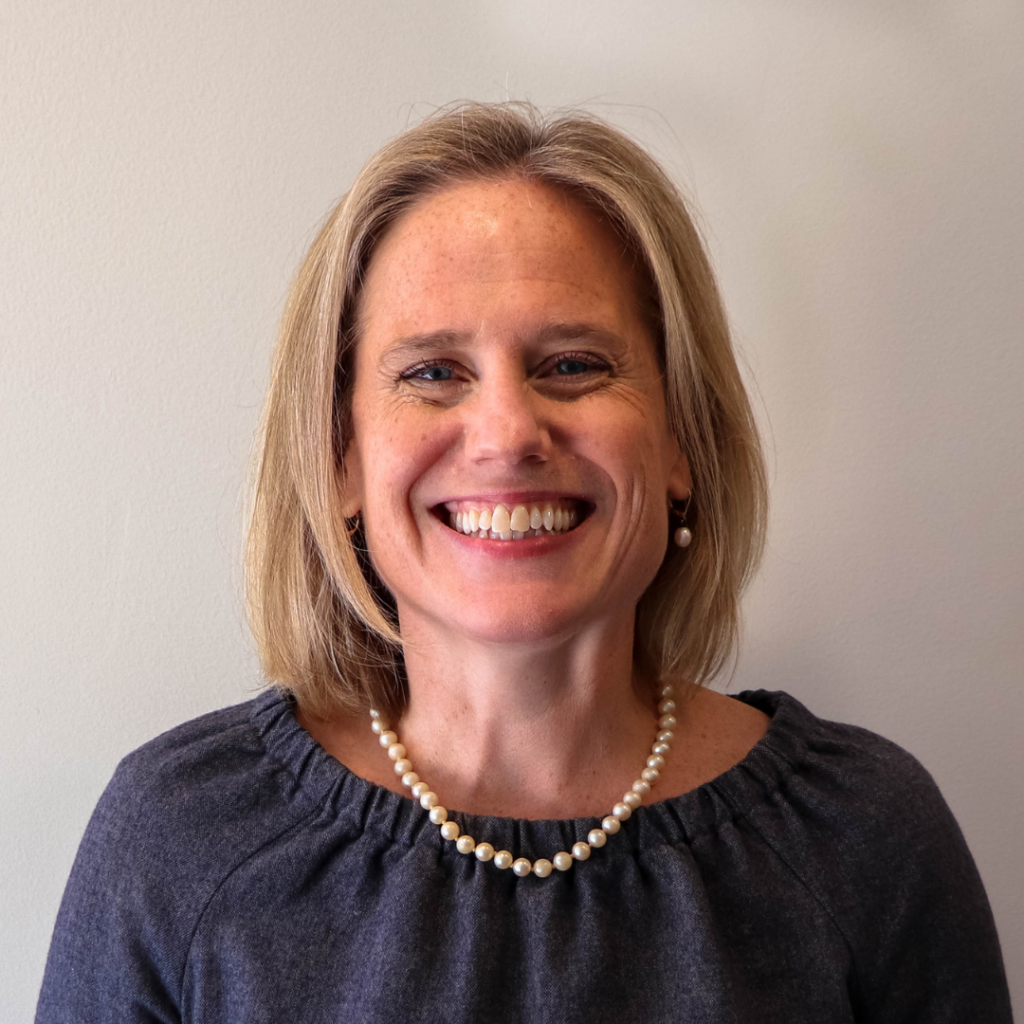 With a love of food and cooking and a desire to make a difference, Kristen decided to offer cooking classes at food pantries, a volunteer role she turned into a career first by establishing the Cooking Matters program at Good Shepherd Food Bank and then by becoming president of the organization in 2012.
In her role as president, Kristen quickly learned that the lingering impacts of the Great Recession were taking a toll on the Food Bank. Rates of hunger in Maine had grown by 50 percent during the recession, and the Food Bank simply did not have enough food to meet the need. Using her for-profit and business experience, Kristen led a strategic planning and forecasting effort to help grow the number of meals distributed through the charitable food network.
But it was not just distributing more meals that mattered; it was also the nutritional value. Initially formed to support temporary hunger, the Food Bank now saw chronic hunger, and the charitable food network was a regular food source for many. The Food Bank now had a real opportunity to contribute to the health of Mainers experiencing hunger by providing access to nutritious food.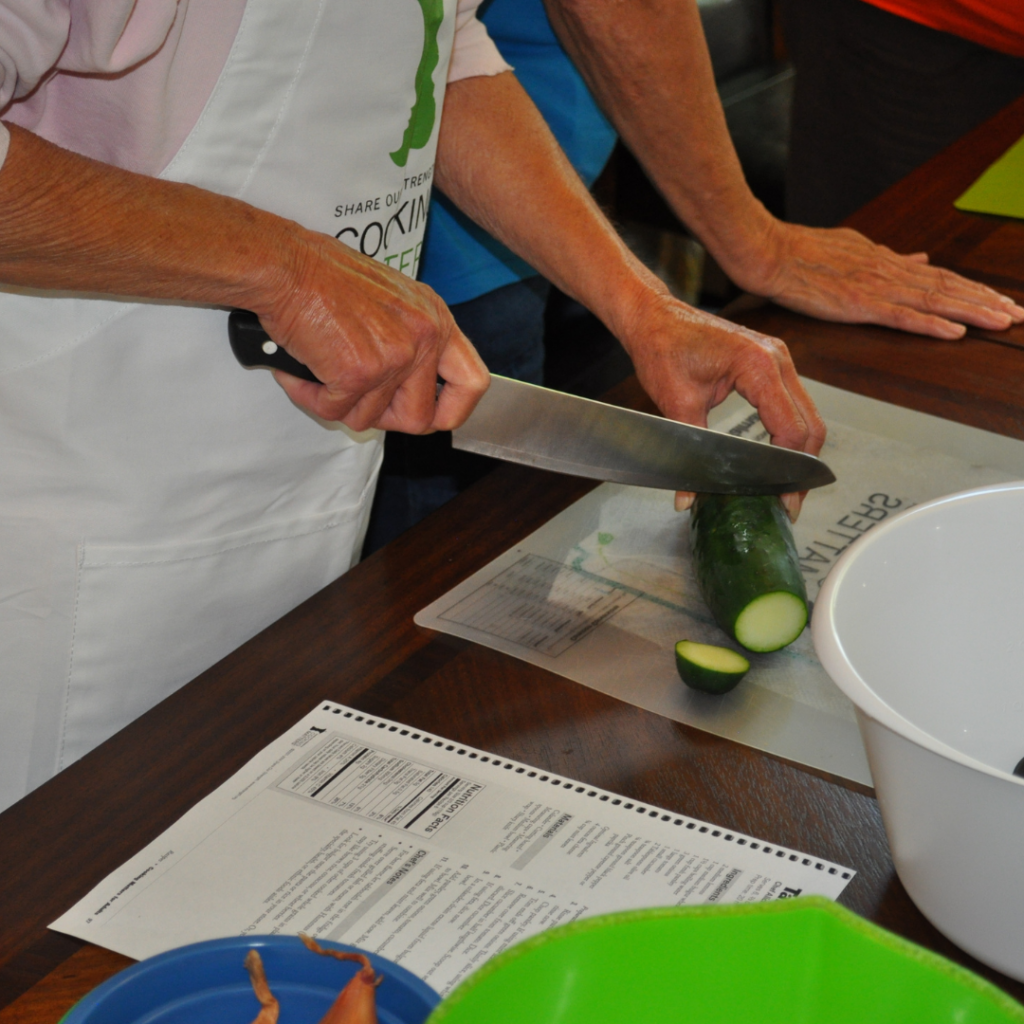 Over the next three years, the Food Bank grew food distribution from 10.7 meals to 19 million meals and drastically increased the percentage of healthy meals. Critical partnerships with retailers and farmers bolstered these efforts. Hannaford, the leading source of food donations, began its Fresh Rescue program, which connects local stores with community food pantries to donate produce, meat, dairy, and other perishable products, to increase access to fresh and healthy food. At the same time, the Food Bank grew an innovative program called Mainers Feeding Mainers, through which the Food Bank contracts local farmers to grow and produce food for distribution throughout the charitable food network.
The commitment to distributing more healthy food has only grown since then. It is part of Good Shepherd Food Bank's mission and evident in all our programming across the state, including:
80 percent of the meals distributed by Good Shepherd Food Bank are considered high nutritional value, and we have increased distribution of fresh, locally grown produce.
Our Cooking Matters program provides hands-on cooking classes and simple, healthy recipes. It offers grocery store tours so Mainers experiencing hunger can learn how to shop for healthy ingredients on a tight budget.
The Mainers Feeding Mainers local food purchasing program now has over 90 farm partners, including 15 growers from communities of color.
Our Community Health and Hunger program directly connects healthcare providers with tools and technical assistance to screen for food insecurity in patients. Partners also provide support and referrals to food pantries stocked with healthy foods, and shelf-stable emergency food bags to give to patients who cannot make it to a local partner agency.
What originally started as a personal passion—the love of food and a desire to help teach practical cooking skills—turned into drastically changing Maine's food distribution landscape. Increasing statewide access to nutritious food will forever be a hallmark of Kristen's tenure and leadership at Good Shepherd Food Bank.
Please join us in celebrating
Kristen Miale.
Leave a message of well wishes as she departs the organization on June 30, or make a gift to Good Shepherd Food Bank in her honor.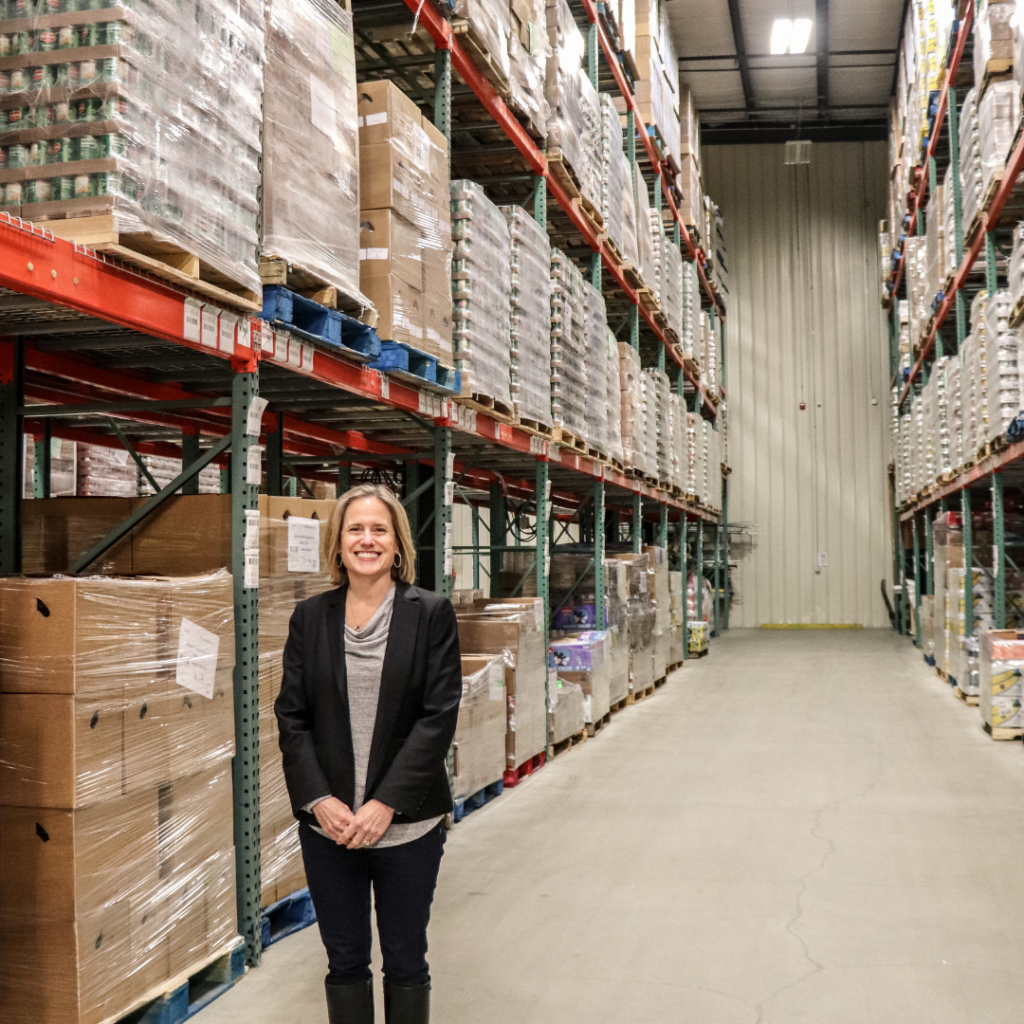 This is the first of five posts in our Leading Change: A blog series celebrating Kristen Miale.