Cooking Matters Maine
Since 1993, Share Our Strength's Cooking Matters has provided low-income people at risk of hunger with hands-on cooking and nutrition classes led by volunteer professional chefs and nutritionists. These four to six week classes are held in local community agencies and schools. Classes are free to participants and host agencies. At each class, participants receive a bag of groceries and recipes to try at home.
In Maine, Cooking Matters is a program of Good Shepherd Food Bank. Classes are offered in all 16 counties through partnerships with Maine SNAP-Ed*, Eat Well Nutrition Program**, 5-2-1-0 and other community organizations.
What classes are offered through Cooking Matters Maine?
Based on the USDA's Dietary Guidelines for Americans, the Cooking Matters Maine curriculum teaches healthy eating habits, cooking skills, food shopping and budgeting. Each class focuses on a theme such as fruits and vegetables, cutting fat or healthy snacking. Chefs add their own creative touches with low-cost, nutritious recipes they create and demonstrate with participants' help.
Cooking Matters for Families
A class where school-age children and their families come together in the kitchen to learn about healthy eating.
Cooking Matters for Parents
Similar to the Adults class, this curriculum also includes how to foster healthy eating habits in children.
Cooking Matters for Teens
This class teaches teens the basics of nutrition, cooking and healthy eating.
Cooking Matters for Child Care Professionals
A class where child care professionals learn how to prepare nutritious meals and snacks for the kids in their care.
Cooking Matters at the Store
A grocery store tour where participants learn how to shop for healthy foods on a tight budget.
---
Cooking Matters is locally sponsored by: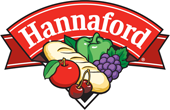 Cooking Matters is nationally sponsored by:

* Maine SNAP-Ed is funded by the USDA's Supplemental Nutrition Assistance Program, or SNAP, which is administered by the Maine Department of Health and Human Services (DHHS) and implemented statewide by the University of New England (UNE) through contracts with local community coalitions. Maine SNAP-Ed educates low-income families on low cost, healthy eating and active lifestyles.

 ** The University of Maine Cooperative Extension's Eat Well Program is federally funded through the National Institute of Food and Agriculture's (NIFA) Expanded Food and Nutrition Education Program (EFNEP). Eat Well staff provide hands-on, direct nutrition education to both limited-income adults with children in the household, and youth in the community who are 5 to 18 years of age. The Eat Well program is available in Androscoggin, Aroostook, Cumberland, Hancock, Kennebec, Oxford, Sagadahoc, and York counties.