Leading Change: A blog series celebrating Kristen Miale
Leading and Learning Through the COVID-19 Pandemic
As the sun set on 2019, Kristen Miale felt hopeful and optimistic. We saw the signs that our work toward closing Maine's meal gap was paying off. After drastically growing food distribution while increasing access to nutritious food and opening a second distribution center to fuel future growth to meet community needs, hunger in Maine was officially on the decline.
But just as the organization reflected on its progress, a major disruptor changed our work overnight. As the COVID-19 pandemic gripped the state of Maine in early 2020, Good Shepherd Food Bank found itself necessarily putting strategic, long-term plans aside and focusing squarely on an emergency response to the hunger crisis resulting from the economic impacts of the pandemic.
Later, Kristen would describe the initial realities of the COVID-19 pandemic as a perfect storm. As unemployment spiked, more Mainers were relying on an already-taxed charitable food network that was now grappling with how to provide enough food safely with a reduced corps of volunteers who needed to stay home.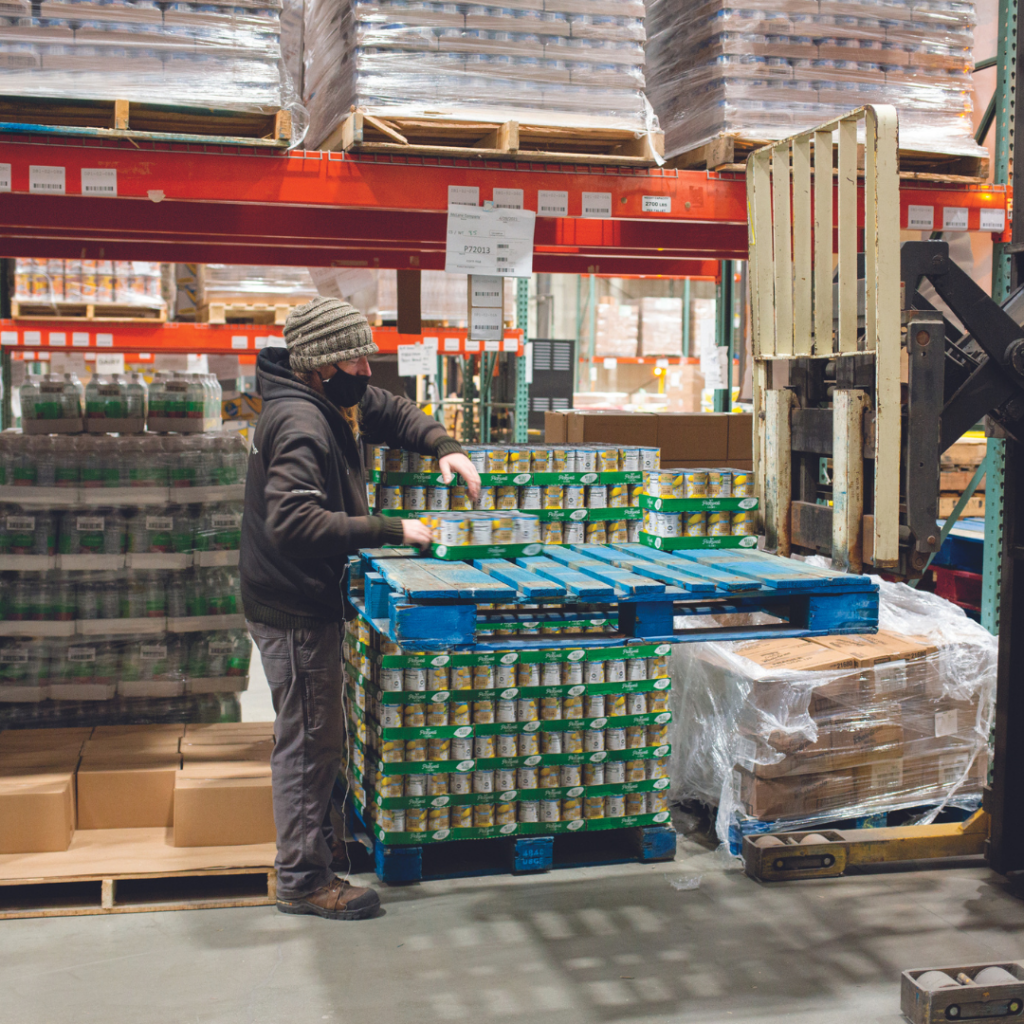 While all Mainers were experiencing supply chain issues and product shortages on grocery store shelves, the Food Bank was seeing the impact on its inventory, which was not keeping up with the need.
While food supplies were short, financial resources started flowing from Mainers who had the capacity to help and turned to Good Shepherd Food Bank and its partners with donations to help support innovative responses, like partnering with L.L.Bean to mobilize its workforce to pack emergency food boxes filled with shelf-stable products that could be safely distributed through low- or no-contact methods, purchasing gift cards from Hannaford to be distributed instead of food, and redistributing funds as emergency grants to its nonprofit partners statewide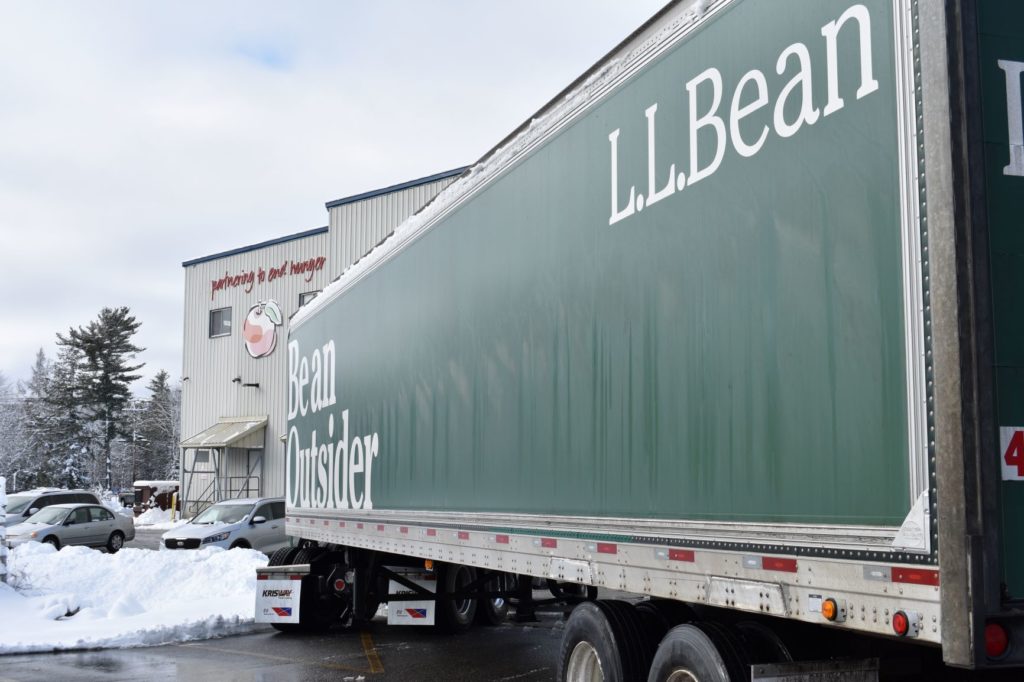 Ninety-five percent of Good Shepherd Food Bank's partners across the state stayed open during the pandemic, providing a lifeline to Mainers experiencing hunger. Looking back, Kristen has remarked on the resiliency of the charitable food network in Maine as a unique strength during the pandemic and how, unknowingly, the Food Bank was preparing for this crisis over the years by investing in the capacity of its community partners and expanding with a second distribution center that ultimately turned into a critical resource to keep food flowing through the state.
While our pandemic response was impactful, the experience also led to crucial learnings for the organization. We heard from many of our school partners and community leaders that we were not meeting the needs of black, indigenous, and other communities of color, the same communities most impacted by food insecurity and the COVID-19 virus. The emergency food boxes did not contain food that was preferred, appropriate, or even recognizable to many neighbors. Through listening, Kristen quickly heard that this had long been an issue with our food distribution and the most impactful way we could help communities of color across the state was to redistribute funds to support organizations' efforts to address the disproportionate impact of food insecurity and increase access to culturally relevant foods to communities of color, immigrant, and refugee communities in Maine.
This learning led to the launch of the Food Bank's Community Redistribution Fund. Initially started as an emergency pandemic response, this program grew and evolved into a community-led grant program informed directly by black, indigenous, and other Mainers of color.
Another pandemic-era learning that Kristen would later share was the effectiveness of public-private partnerships in reducing rates of hunger. While Good Shepherd Food Bank and partner hunger-relief organizations across the state translated unprecedented philanthropic support into record-breaking food distribution, federal and state governments intervened with temporary increases in monthly SNAP benefit allocations that helped stabilize household budgets for 170,000 Mainers. Data collected in 2021, at the height of these public-private interventions, shows that Maine's food insecurity rates fell below the national average, and poverty rates decreased by 13.5 percent. Affirming what we have known for a long time: the charitable food network alone cannot end hunger.
By most measures, the Food Bank rose to the challenge in amazing ways, but the COVID-19 pandemic also brought opportunities for listening, learning, and growing that has forever changed how the Food Bank views its work. In our final blog post honoring Kristen Miale's leadership, we will explore how our pandemic-era learning and experience is helping pave our vision for the future.
Please join us in celebrating Kristen Miale.
Leave a message of well wishes as she departs the organization on June 30, or make a gift to Good Shepherd Food Bank in her honor.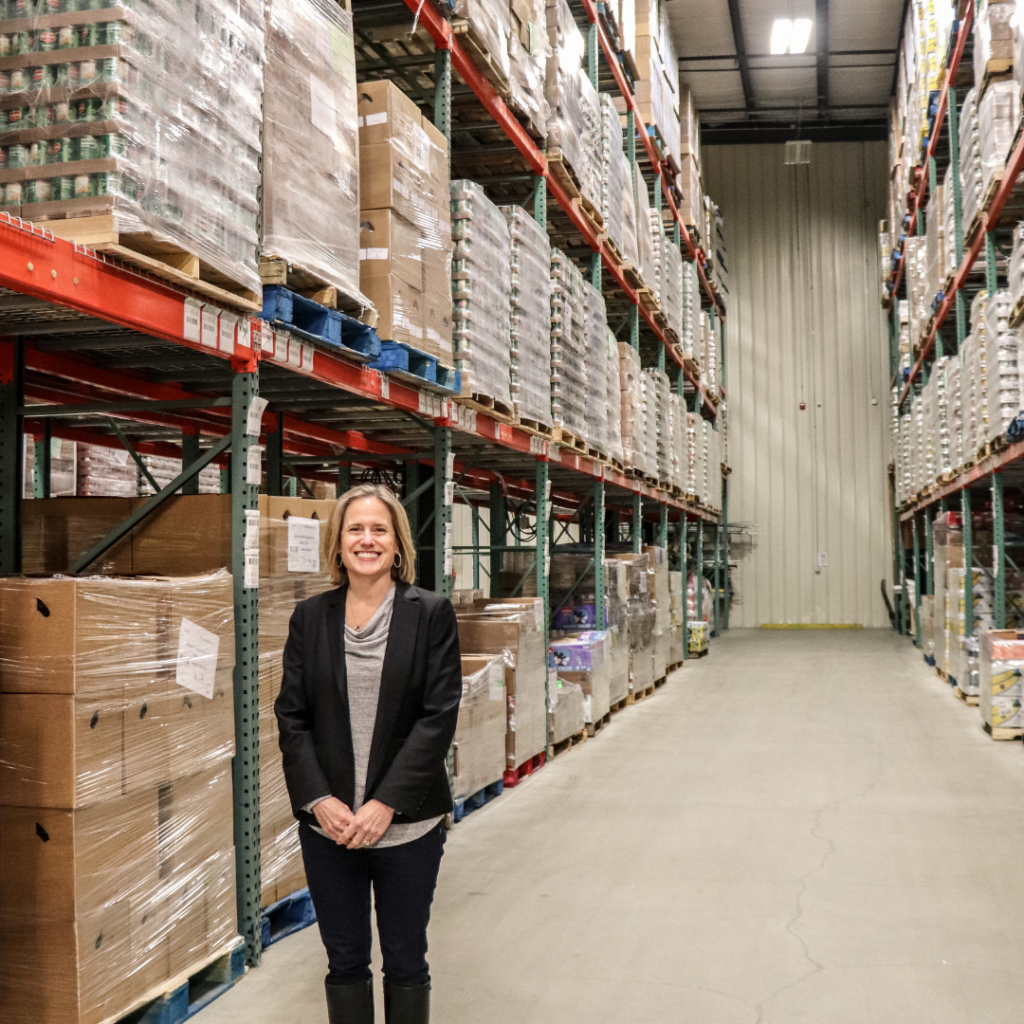 This is the fourth of five posts in our Leading Change: A blog series celebrating Kristen Miale.