Leading Change: A blog series celebrating Kristen Miale
A Vision for the Future of Ending Hunger in Maine
As Kristen Miale marks her last weeks at Good Shepherd Food Bank before stepping down from her role as president, the Food Bank is on the cusp of a transition that goes beyond a change in leadership. To envision this moment, you might imagine Kristen, her team, and a statewide network of hunger-relief partners looking down over a mountain that they just scaled together, pausing for a moment to reflect on the experience before looking up at the next peak ahead and planning the climb.
The peak on which we are currently standing represents the work we have done since 2015, when we established the 10-year bold goal to ensure that all Mainers experiencing food insecurity have access to the nutritious, culturally relevant food they need, when and where they need it. This goal was centered around closing Maine's statewide meal gap of more than 30 million meals and ending the urgent need of hunger today. While we knew this was just the first step in helping to solve a deeper, more systemic issue, immediate action was needed to alleviate the day-to-day experience of hunger because of its devastating effects on health, education, and other long-term outcomes for Mainers of all ages.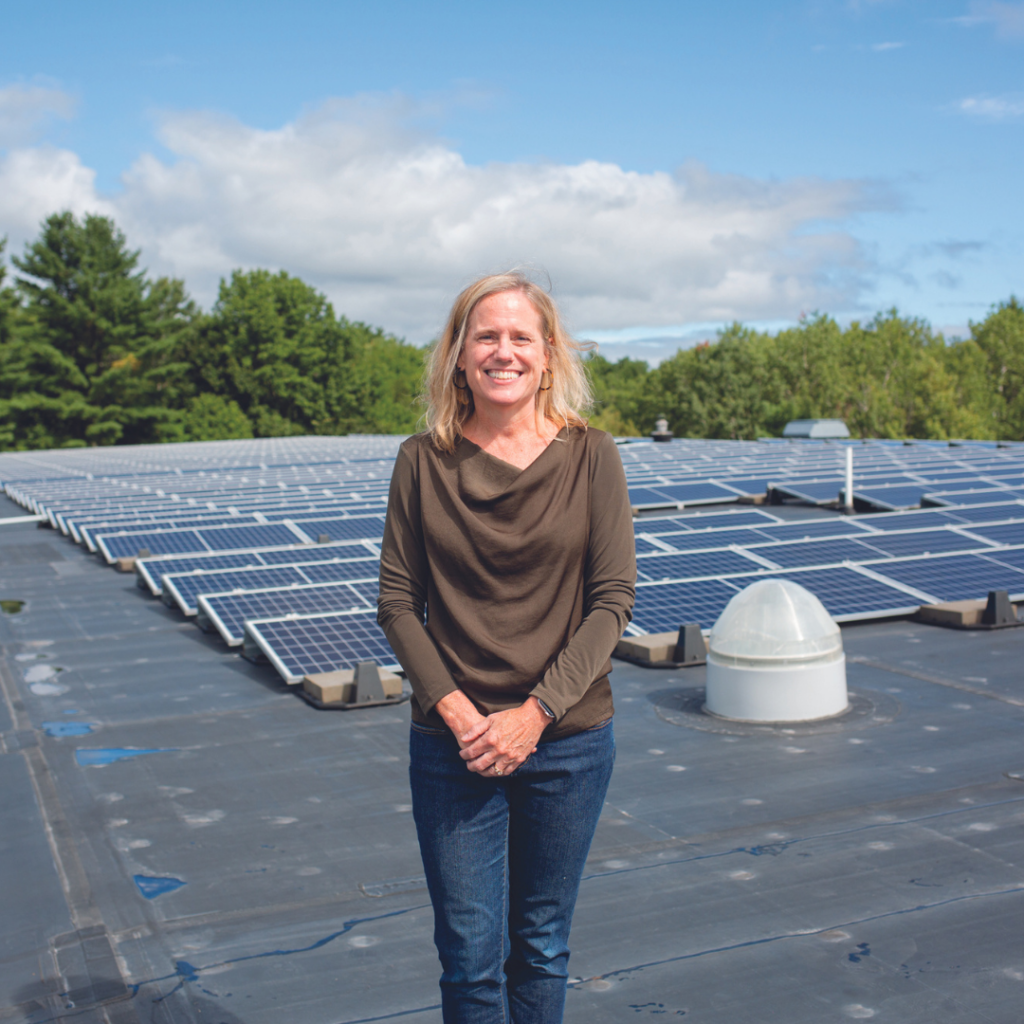 In 2015, the Food Bank had just completed its three-year climb to double distribution to 19 million meals while increasing access to nutritious food. From that vantage point, the organization started up the mountain with a goal of distributing 30 million meals per year and started to climb with Kristen at the helm. Today, after opening a second distribution center, investing in the capacity of partners to distribute more meals, and rapidly growing scale in response to the COVID-19 pandemic, the Food Bank is on track to distribute 31.5 million meals by the end of the current fiscal year on June 30.
Together, we have partnered to build the scale and capacity needed to close Maine's meal gap, a key milestone on the path of ending hunger in Maine.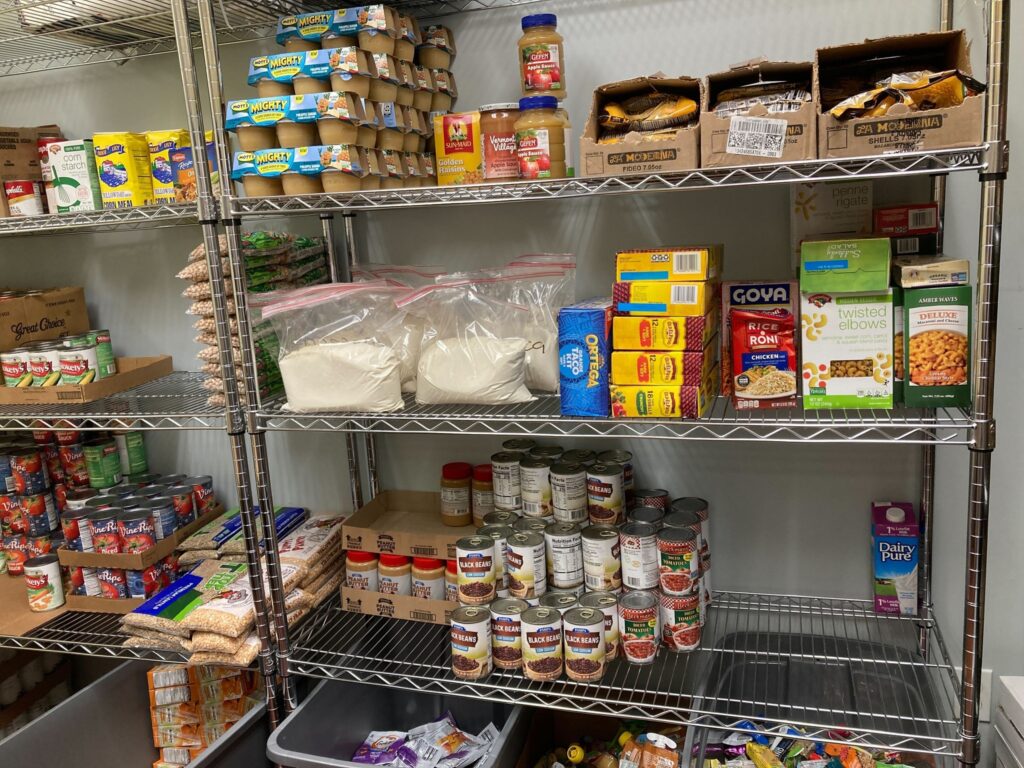 So, what does climbing the next mountain peak entail? The Food Bank is creating a new vision for the future through an in-depth strategic planning process, using key learnings from recent history, which will take the organization through 2030.
Our recent climb has helped us learn that populations experience hunger differently, with poor and working-class white Mainers and all communities of color experiencing disproportionately higher rates of hunger. While we will technically close the meal gap at the state level this year, we strive to provide enough nutritious food and reduce rates of hunger across every community in Maine. We will continue working with impacted communities and partners to improve food access for populations that are most impacted by hunger to improve the well-being of all Mainers.
We have also learned that closing the meal gap significantly alleviates suffering and contributes to strengthening financial security for many, but it will not provide the food security for Mainers to rest assured that they will have enough food next week, next month, or next year. The answer to long-term food security goes beyond providing meals. It requires creating financial security in the household budgets of neighbors across the state.
Finally, our climb has reinforced the importance of partnerships—not only with other hunger-relief organizations with which we have worked for decades but with new partners. Organizations led by and serving people of color, government agencies, and nonprofit organizations working on issues adjacent to hunger. Most importantly, we must partner with our neighbors experiencing hunger—they are the experts whose voices we must center. Despite our thought leadership and decades of experience, we cannot end hunger or reduce rates of food insecurity on our own. It will take the efforts and attention of many, but we have a role to play.
As the Food Bank reflects on its past accomplishments, growth, and learning and looks toward the next mountain peak, we are considering what new tools, partners, and expertise are needed for the journey. And it is looking toward its next leader, who will work alongside us as we endeavor to improve food security for all Mainers. Although Kristen will not be leading the next leg of the climb, her leadership leaves an indelible mark on the organization that will continue to inspire a future vision for ending hunger. And we know she will be our partner in spirit for the climb.
Thank you, Kristen, for your dedication to ending hunger in Maine. You are an inspiration to us all.
Please join us in celebrating Kristen Miale.
Leave a message of well wishes as she departs the organization on June 30, or make a gift to Good Shepherd Food Bank in her honor.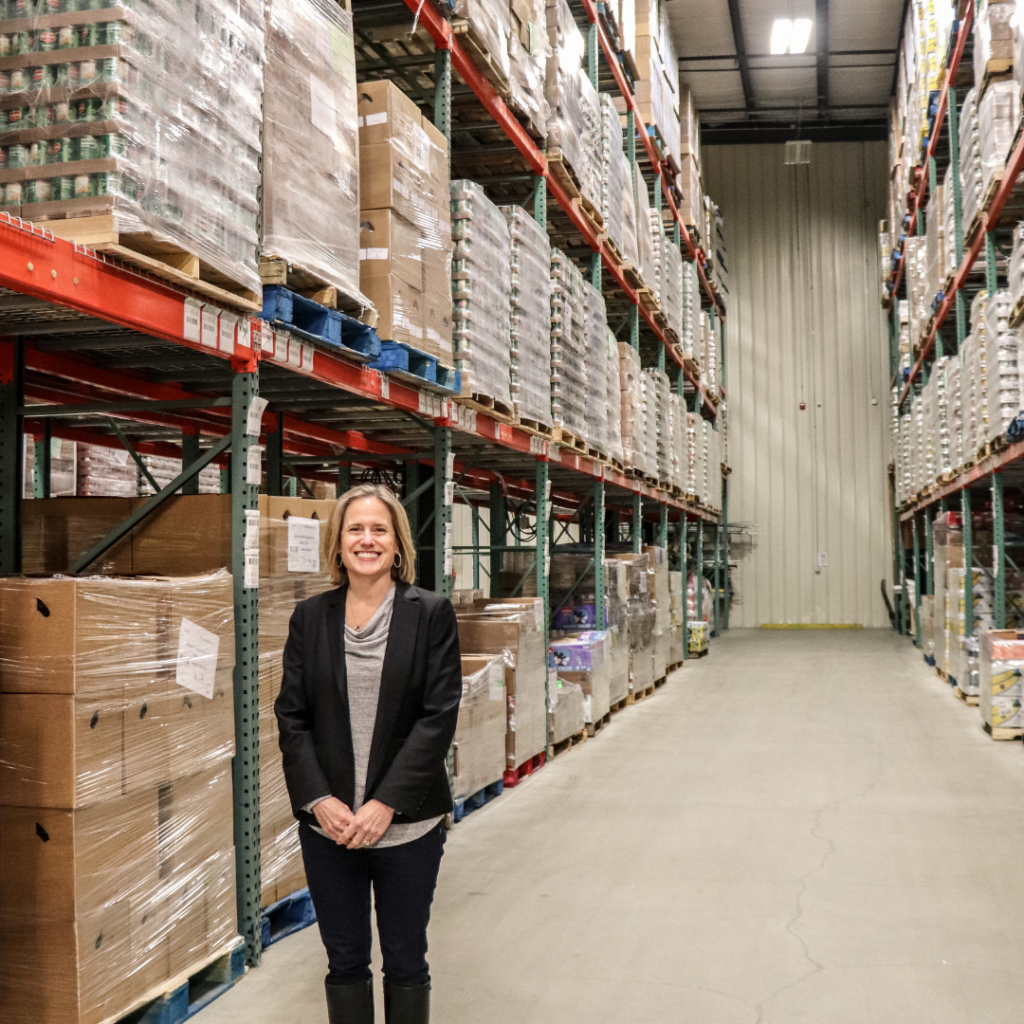 This is the final of five posts in our Leading Change: A blog series celebrating Kristen Miale.